The design of this scale model is based on the concept of a panopticon. A Panopticon is an institutional system of control designed by the English philosopher and social theorist Jeremy Bentham in the late 18th century.
The scheme of the design is to allow all inmates of a prison or institution to be observed by a single watchman without the inmates being able to tell whether or not they are being watched. The shape of the building often comes in the form of a star.
Although it is physically impossible for the single watchman in the center to observe all the inmates' cells at once, the fact that the inmates cannot know when they are being watched means they are motivated to act as though they are being watched at all times.
In 'Discipline and Punish', Michel Foucault builds on Bentham's conceptualization of the Panopticon. The ever-visible inmate, Foucault suggests, is always 'the object of information, never a subject in communication'.
This is a concept that sounds all too familiar when we think of all the cameras that are constantly pointed at us. Can we walk in a modern city without being watched?
Is this building beautiful or threatening? Isn't it often easy to feel small and powerless when walking under these concrete giants? Is the future going to be a utopia or a dystopia? Maybe the line between the two is a bit blurred.
This model is built to scale 1/200, so in reality the building would be about 240 meters tall. In 2012 it was exhibited for a month at the Bozar Centre for Fine Arts in Brussels.
The video below shows the process in making the model and is done by using the stop-motion technique. The model consists of 1845 different parts which are modelled in 3D and cut out with a laser-cutter. The model is about 1m25 in height.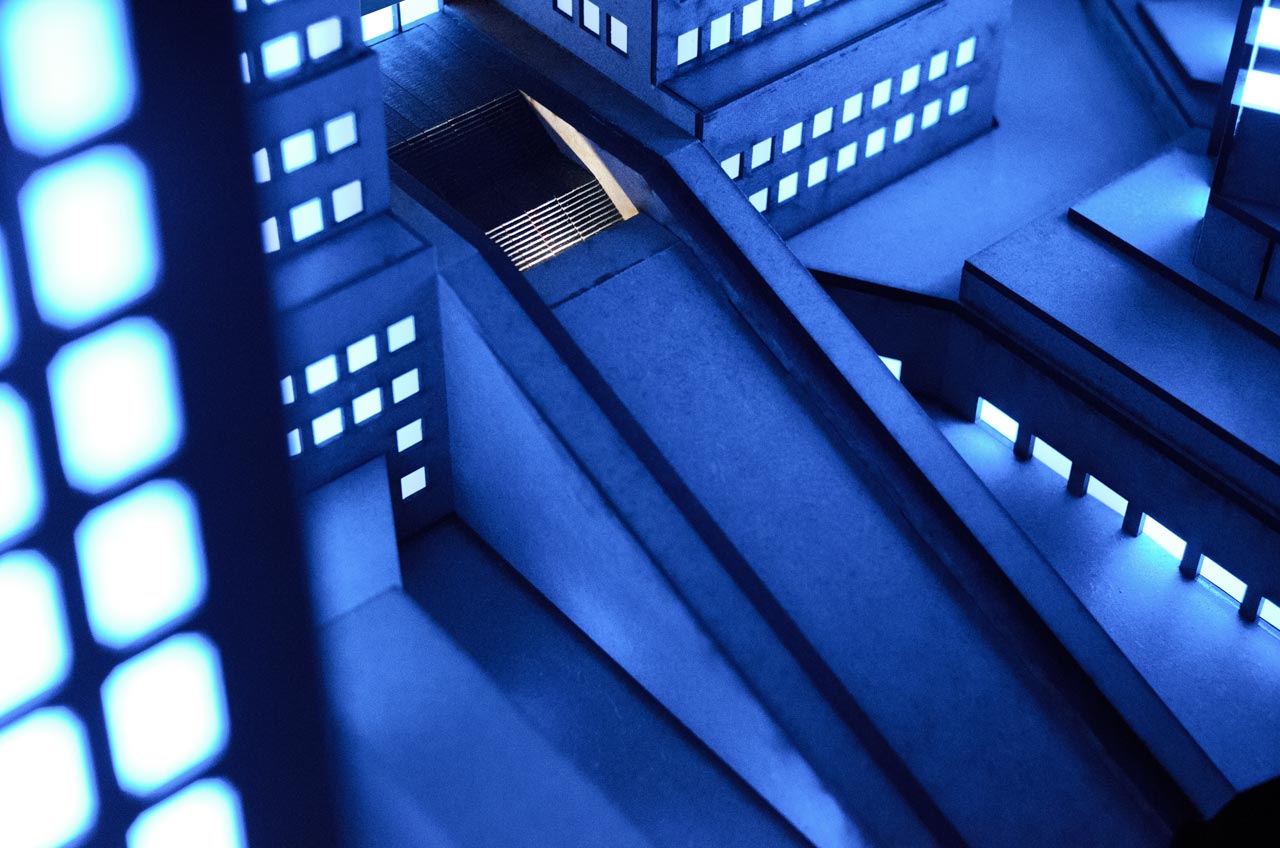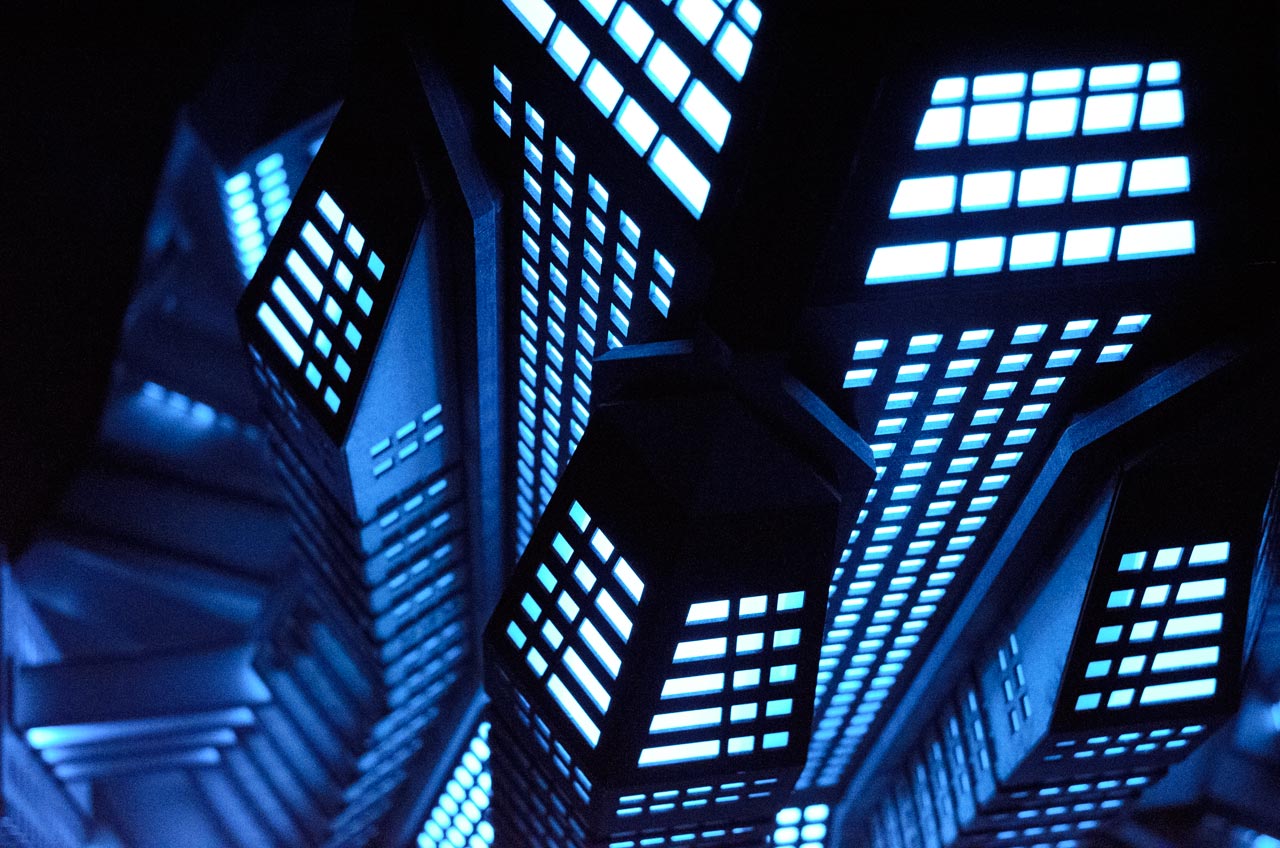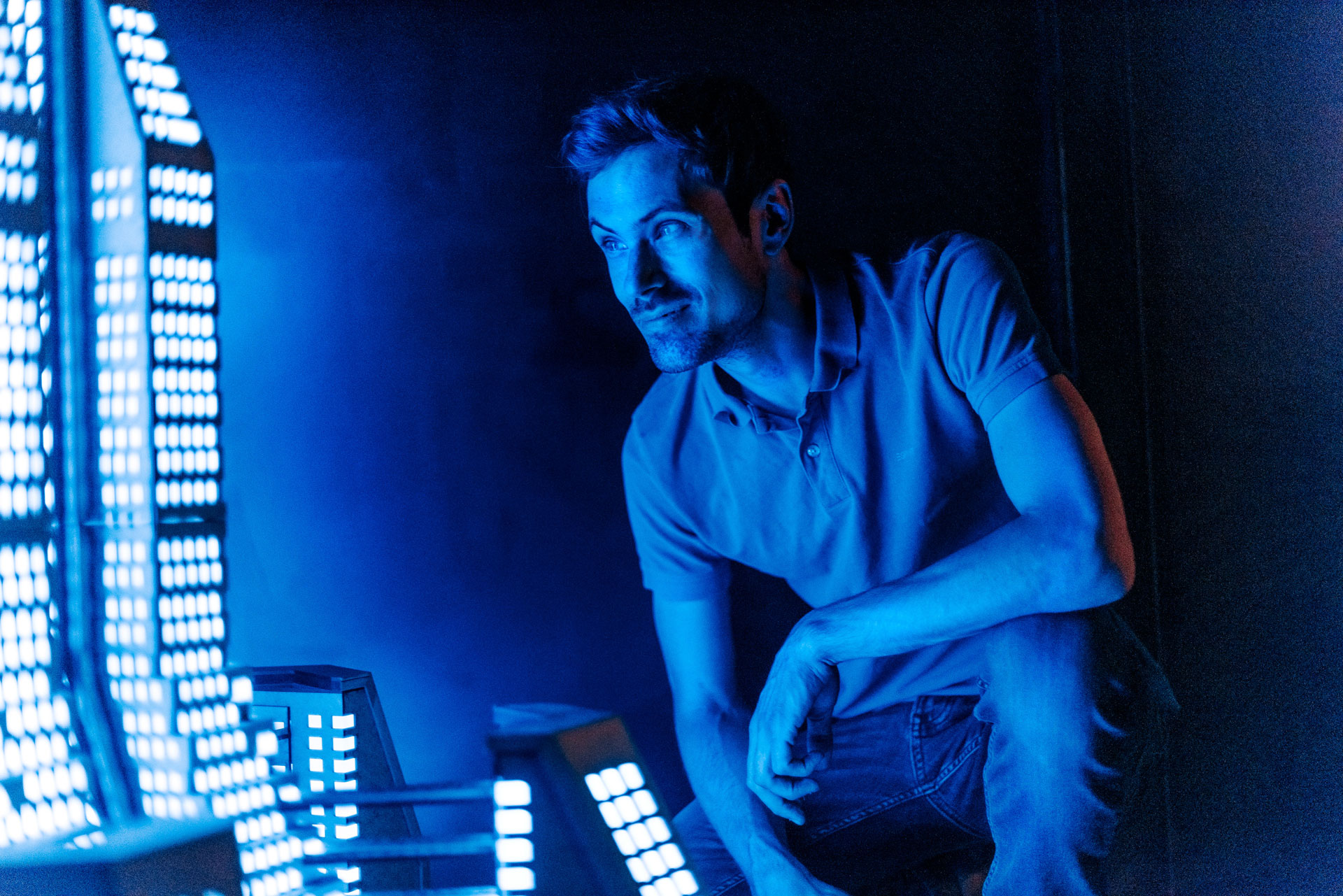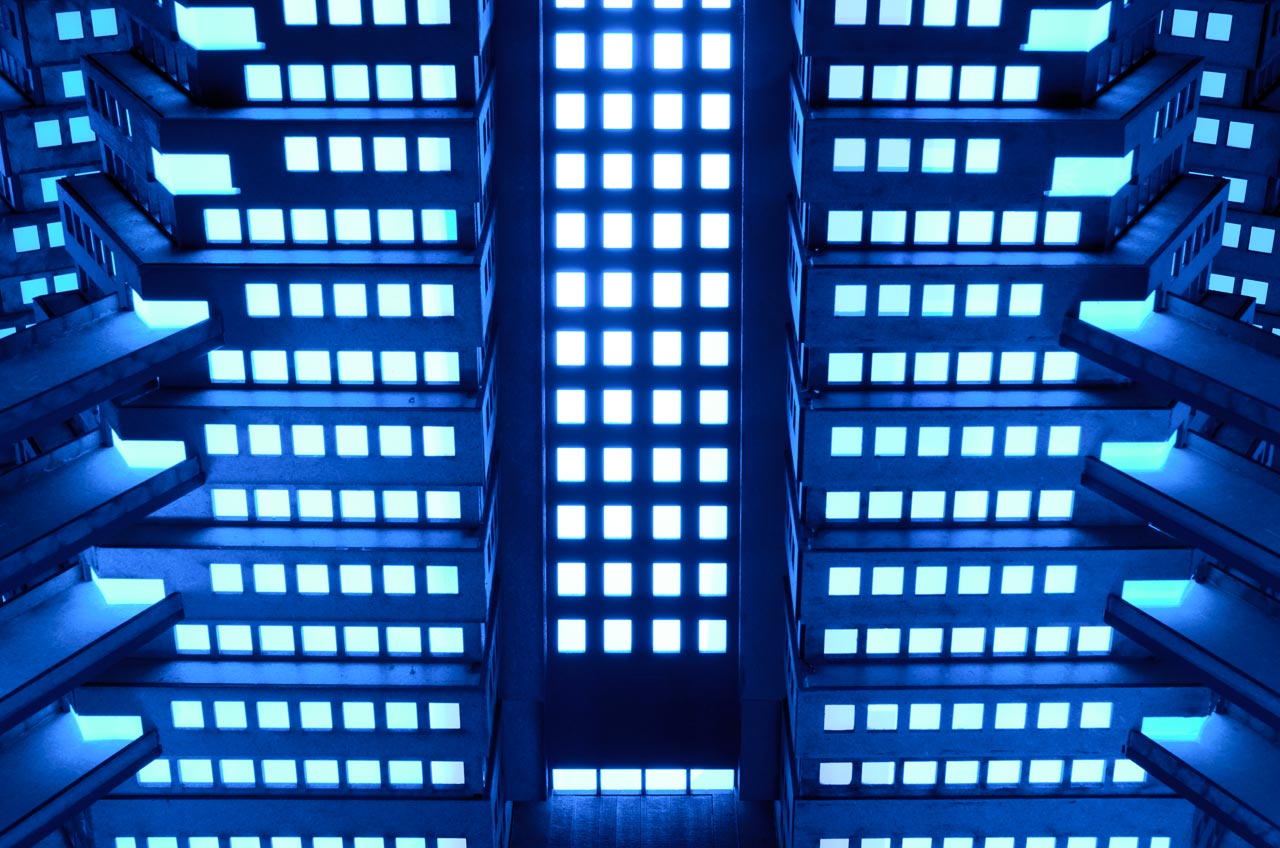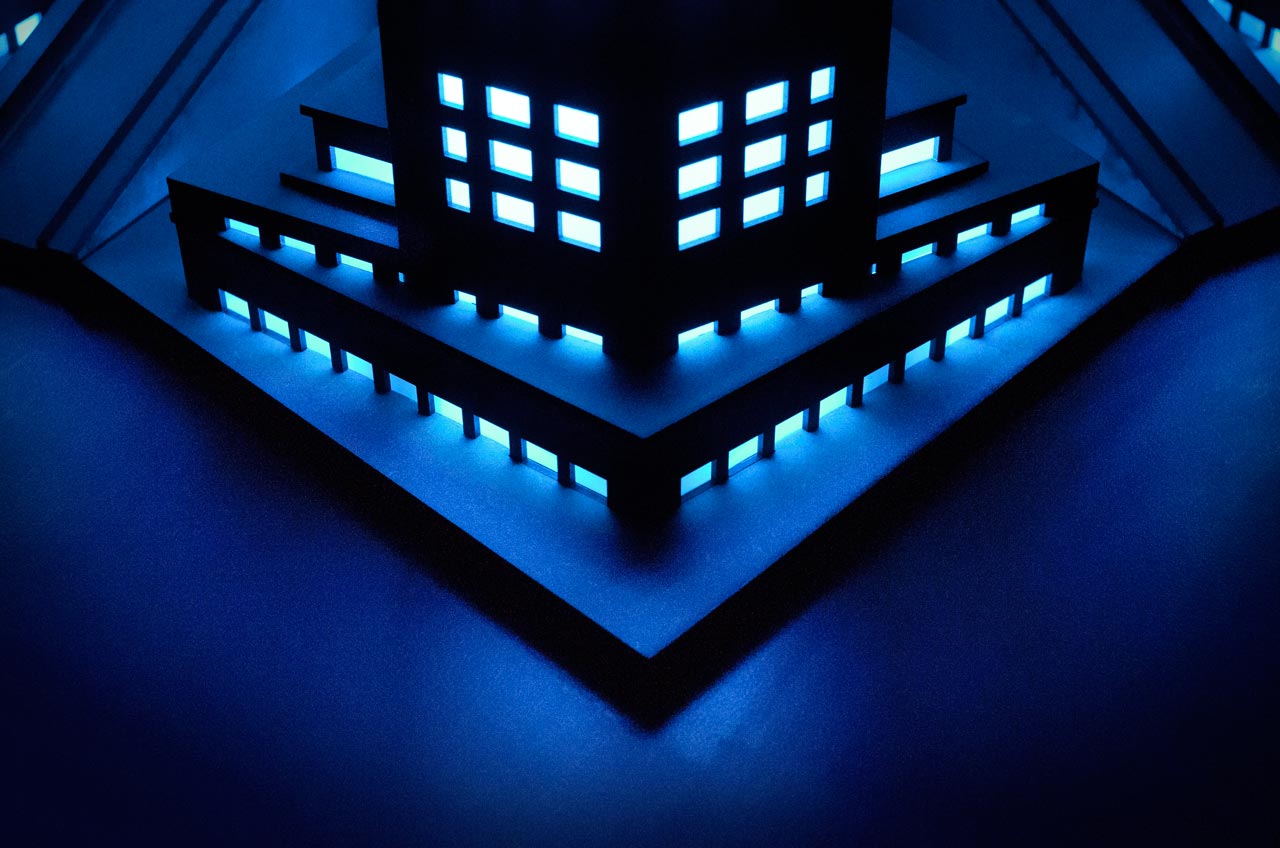 In the video above you can watch an excerpt from the television series that was broadcast on national television.
Below are some images that reveal the design process.
I started looking for basic geometric shapes I could base my building on.
After that I created a technical drawing in 3D that defines the thickness and position of all the different parts to get a solid structure without having to compromise on the original design.
I exported these parts to a laser-cutter to cut them out MDF plates. Because some of the parts have a sharp corner I had to manually cut off some of the edges in a certain angle with a mini table saw (see video below).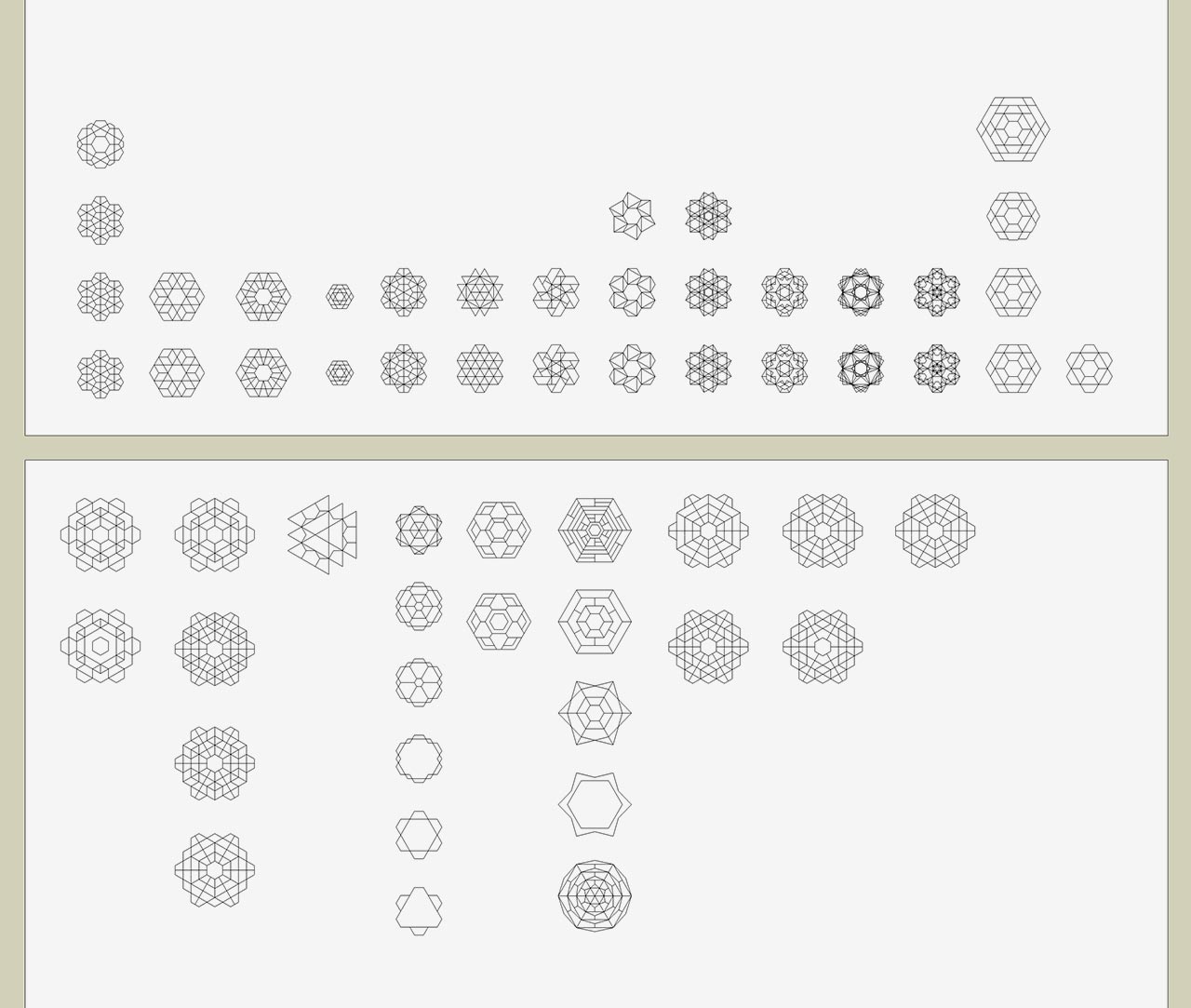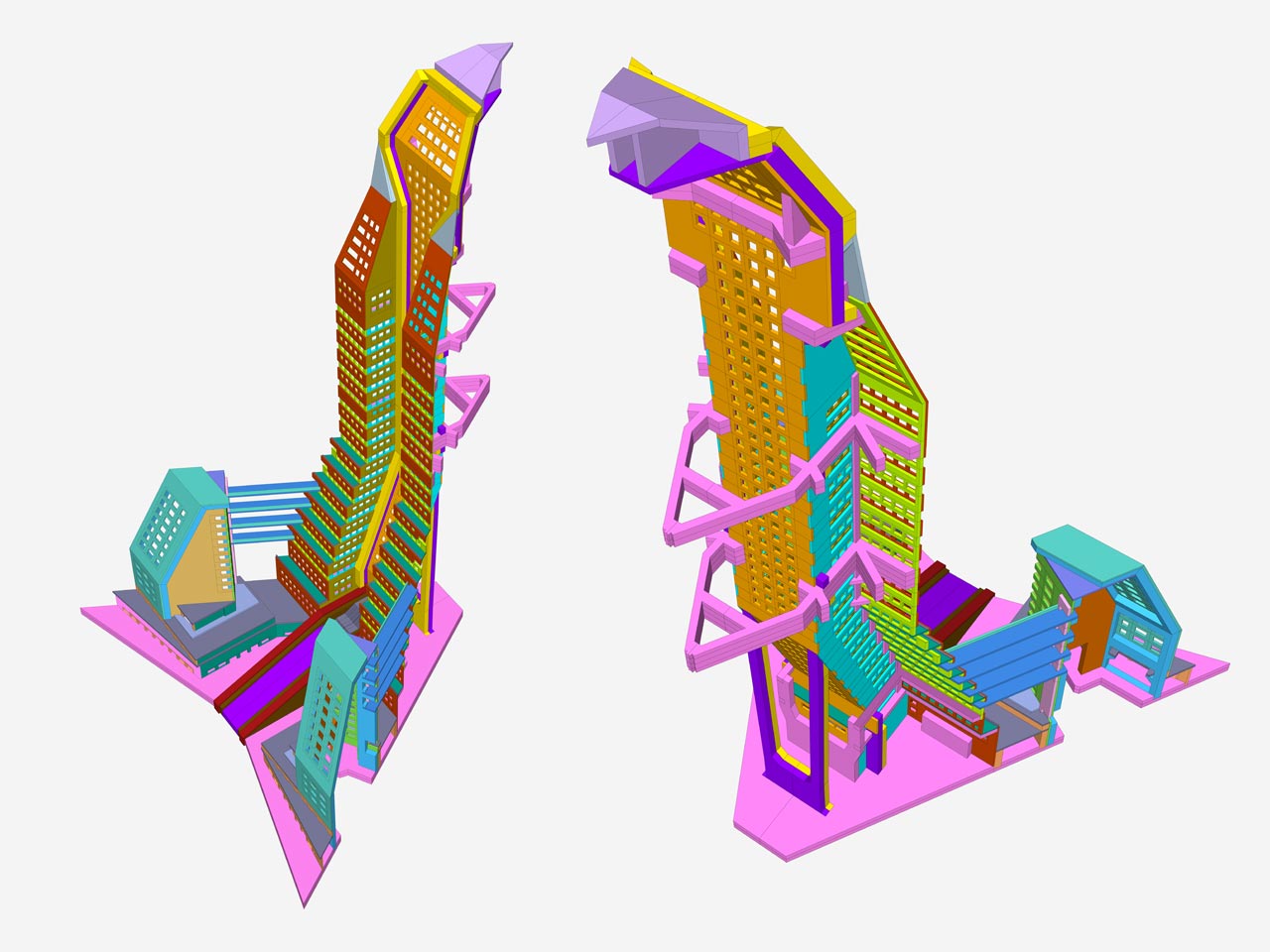 Aboven: all the pieces spread out on 1 sheet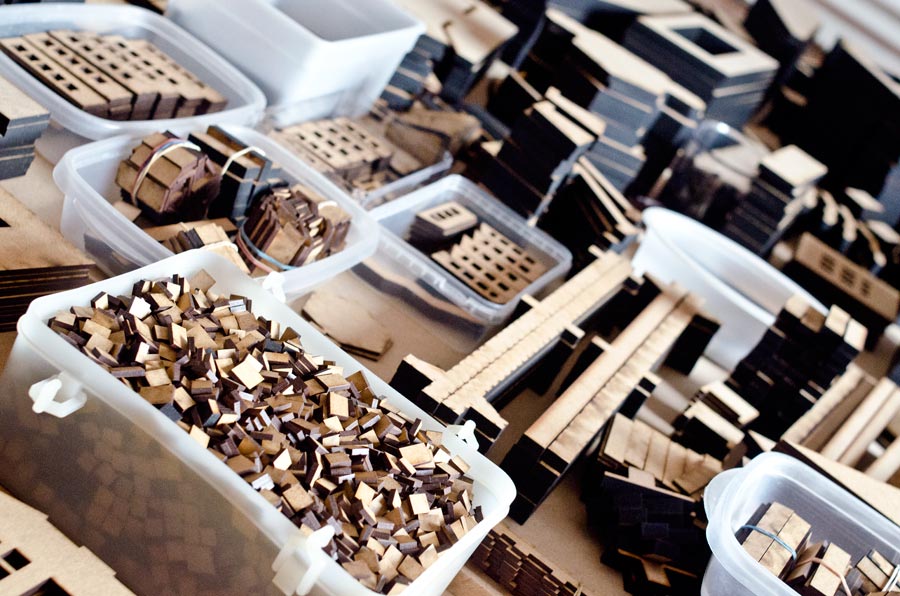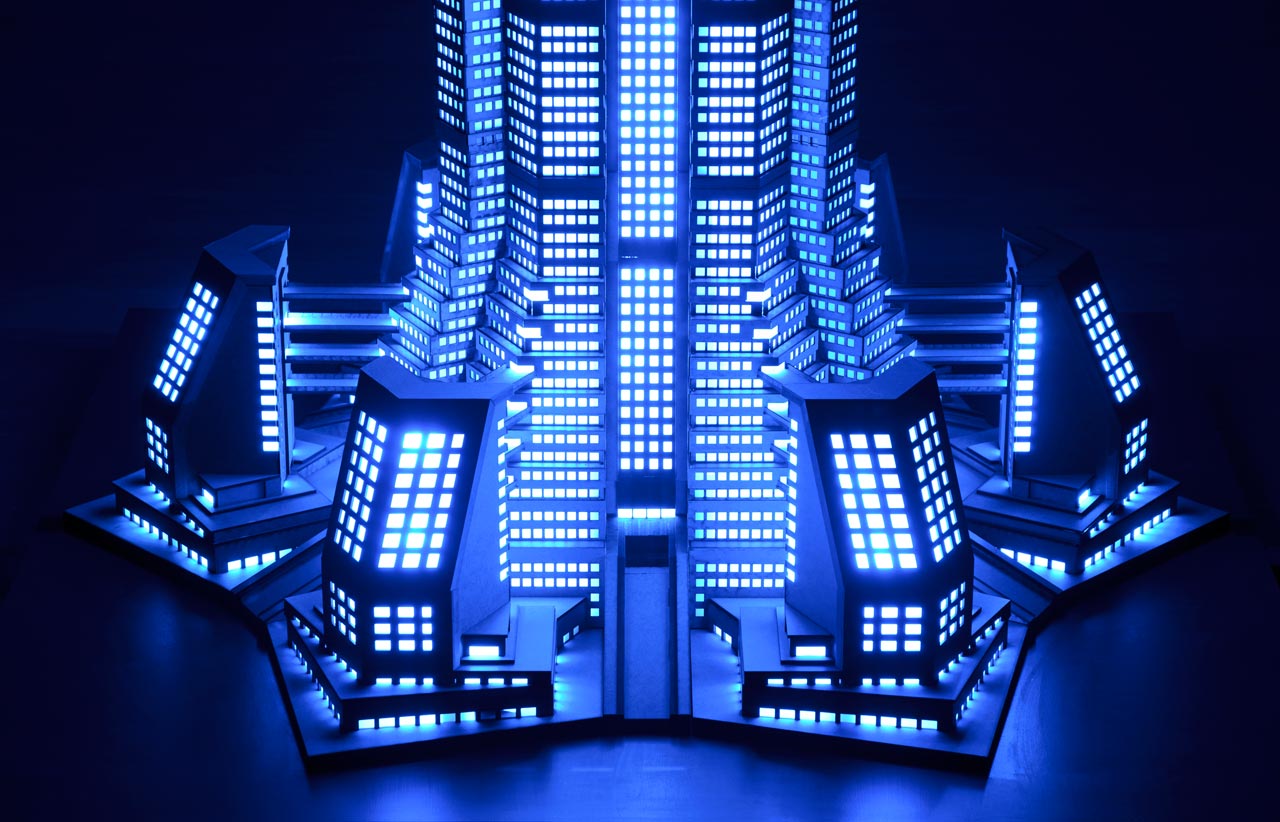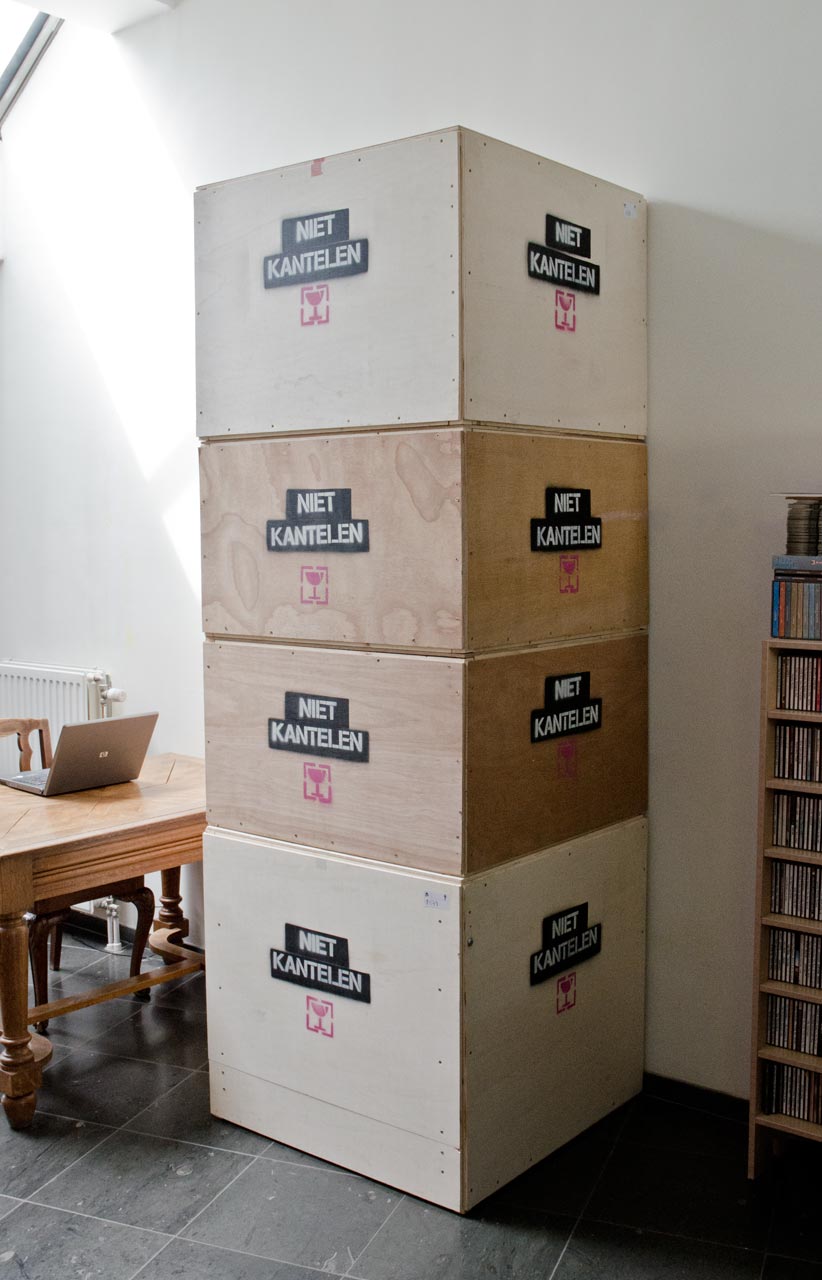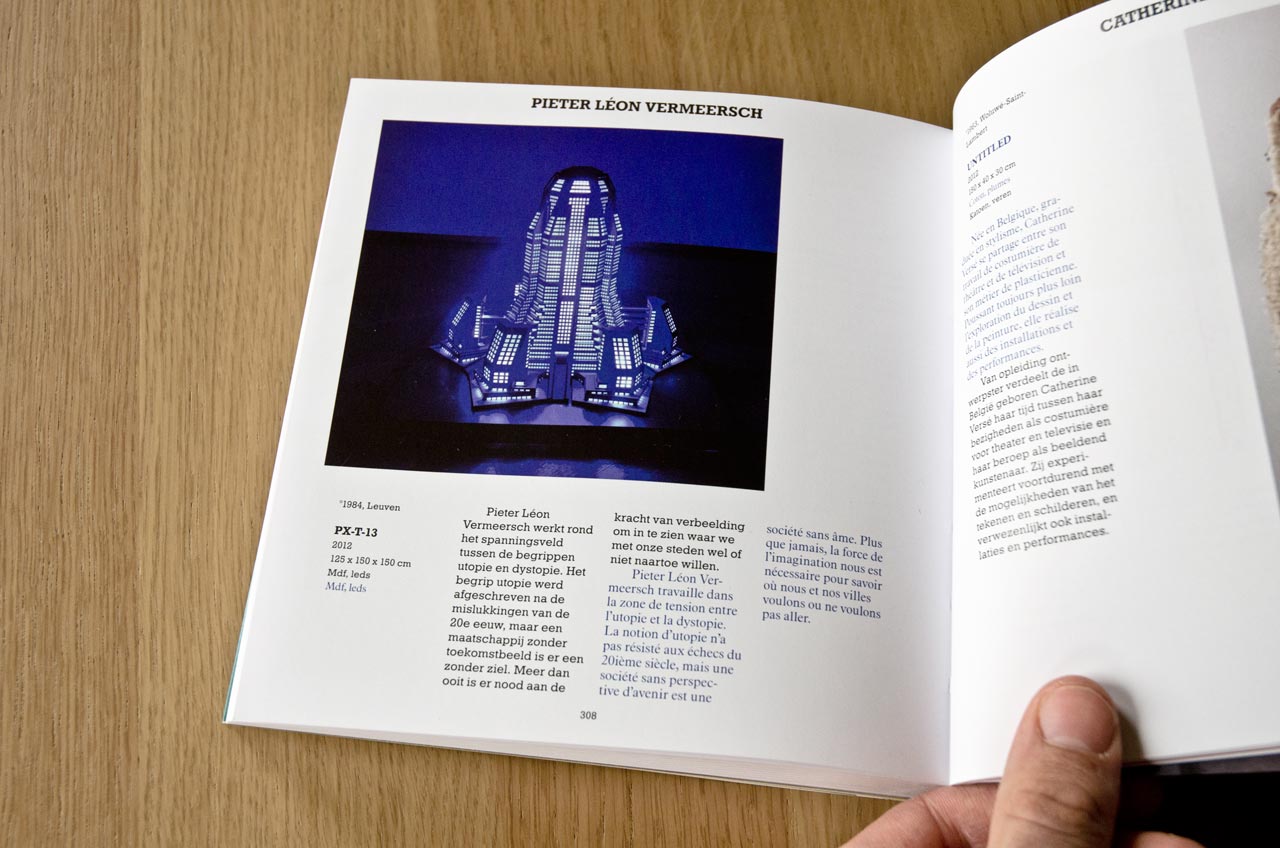 Above: Real Fiction at Aporia Gallery in Brussels