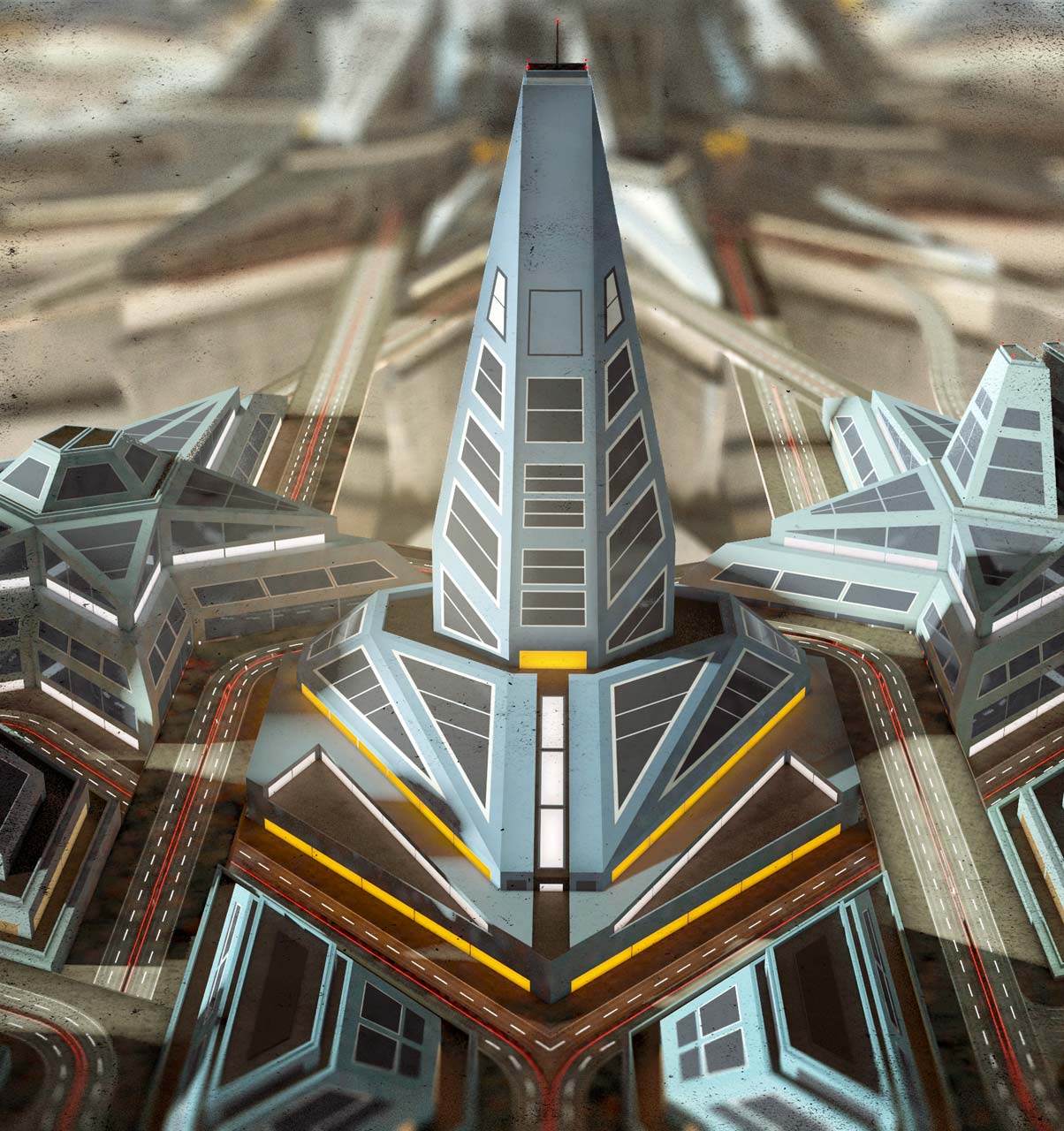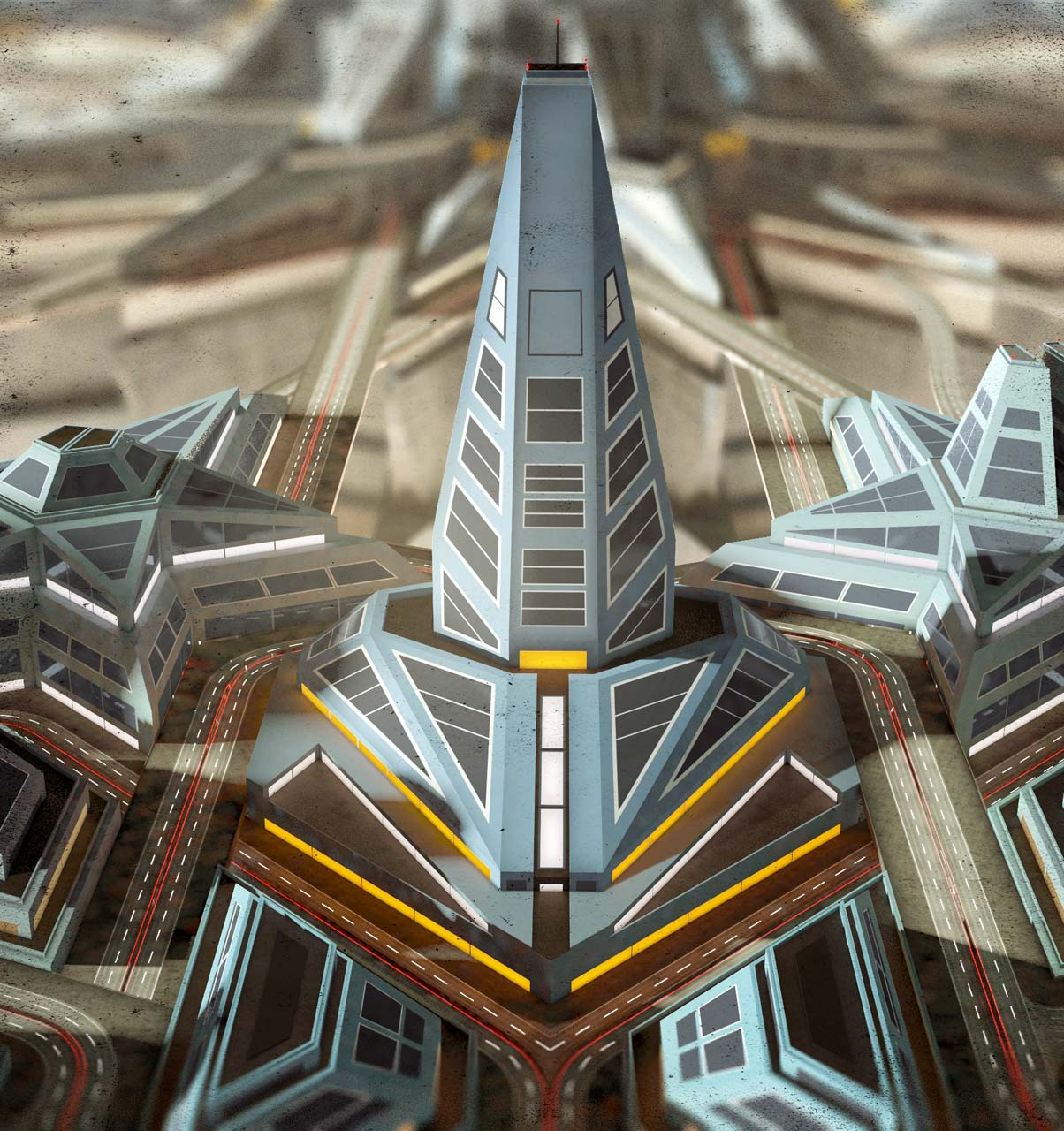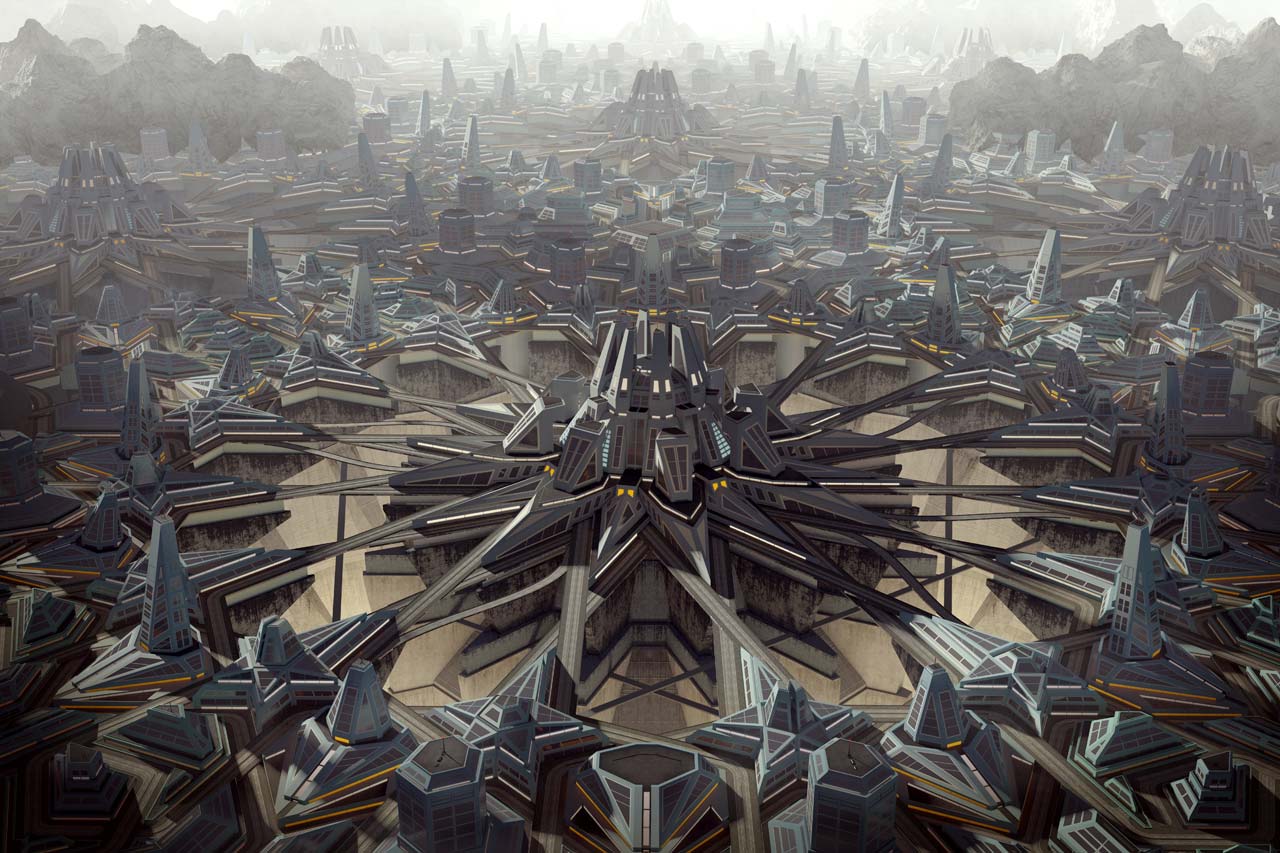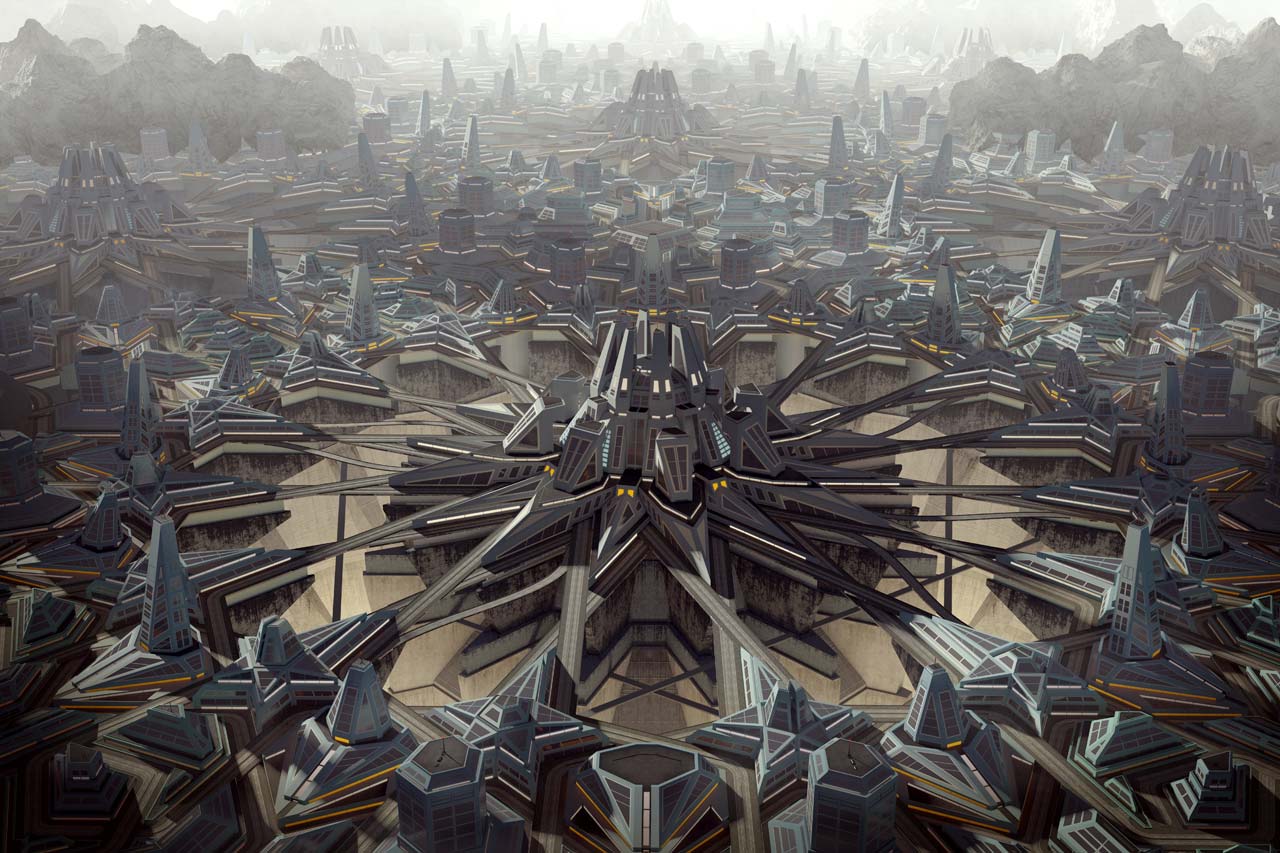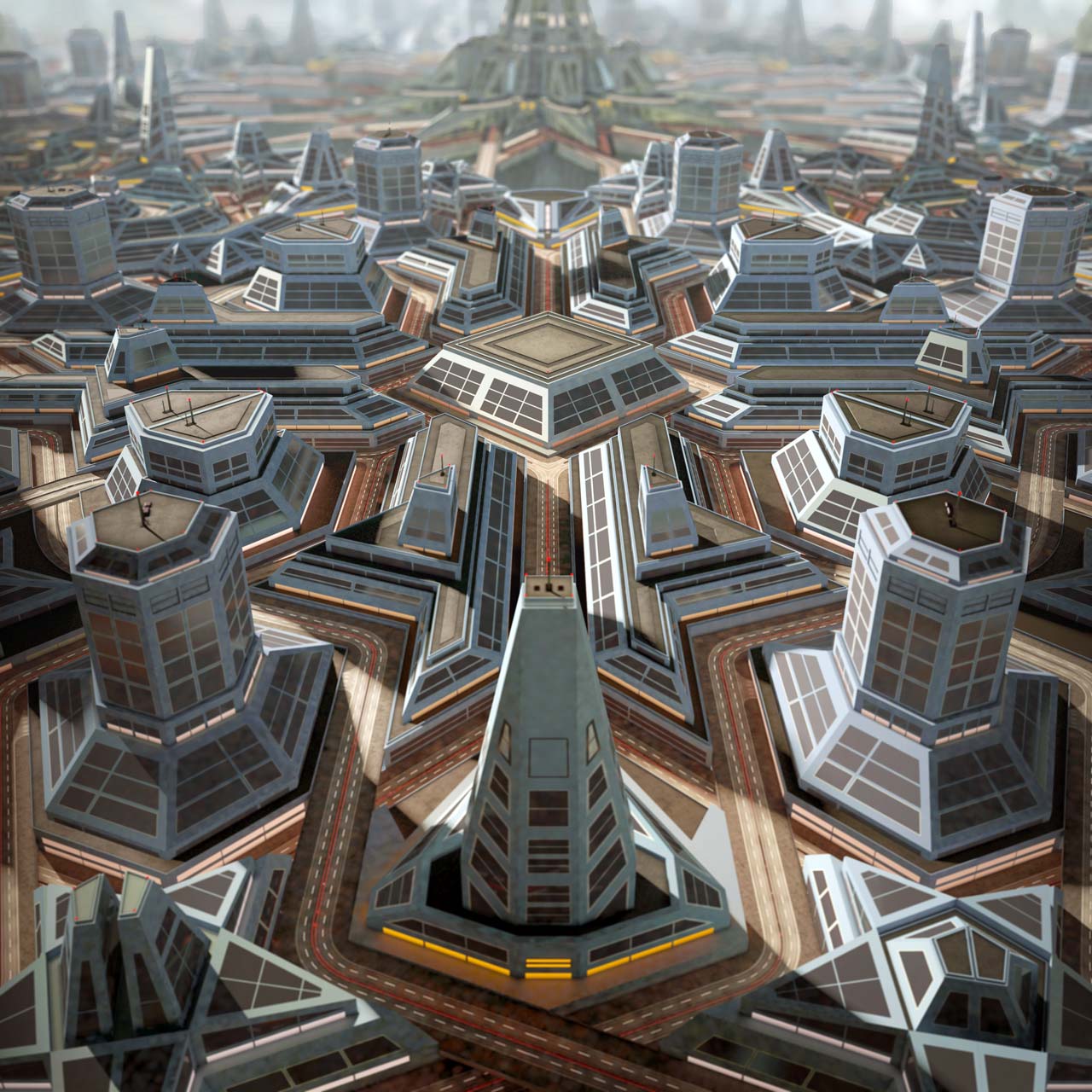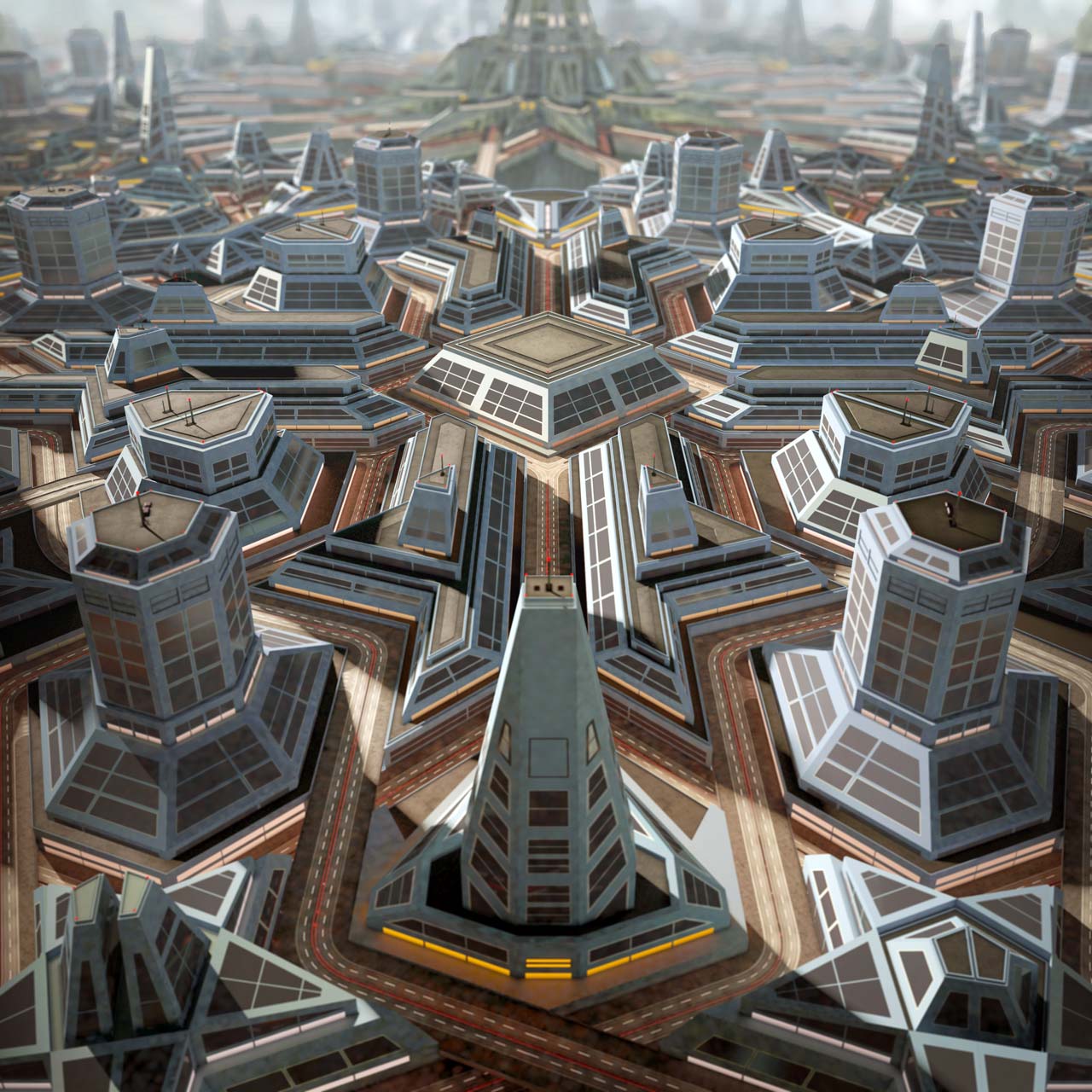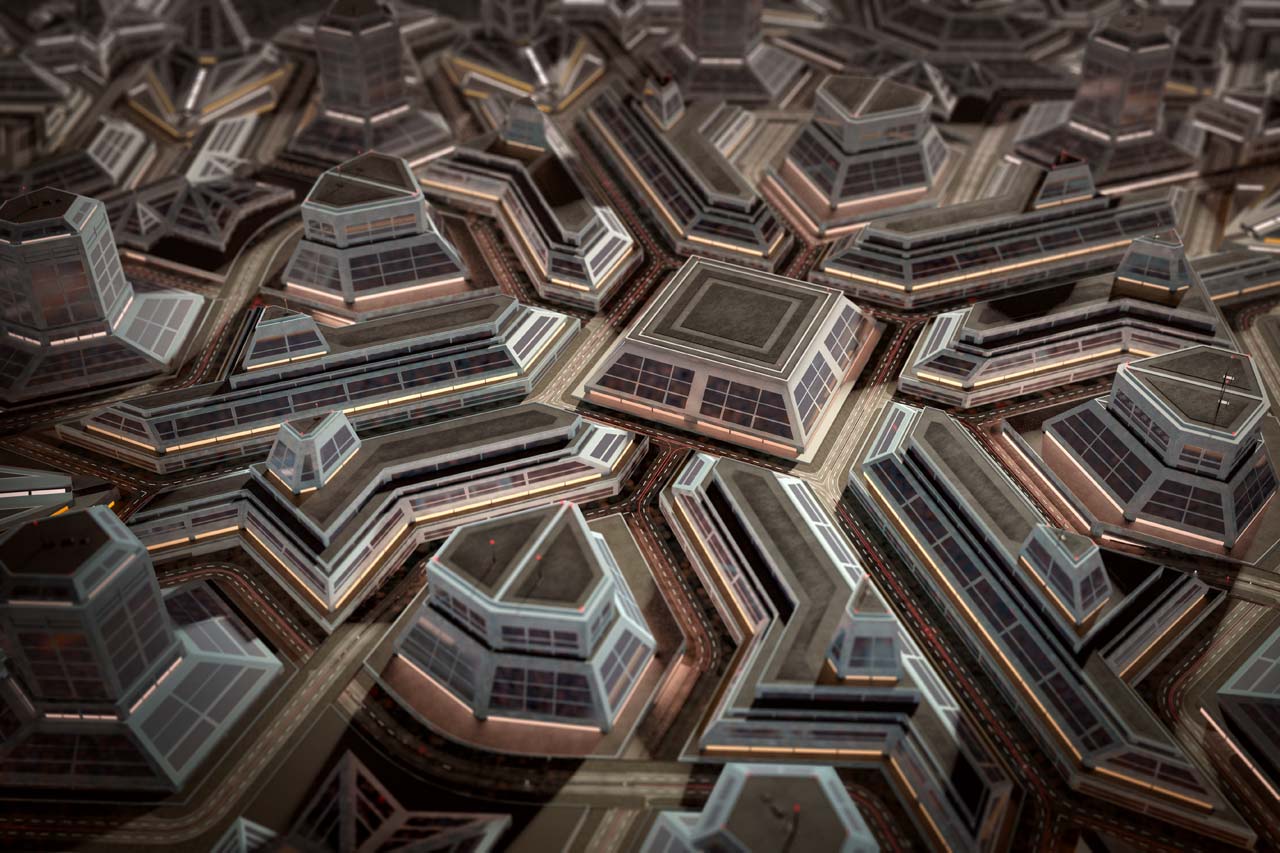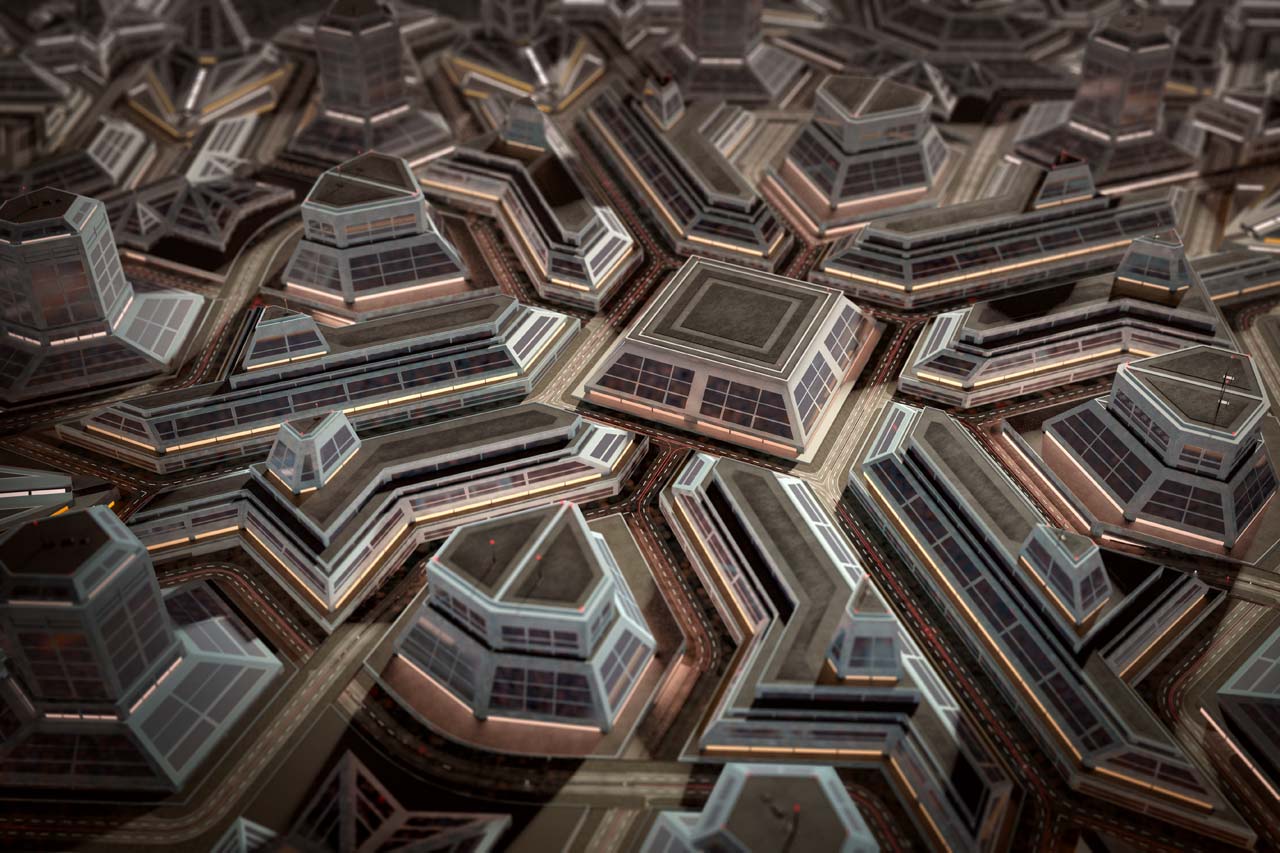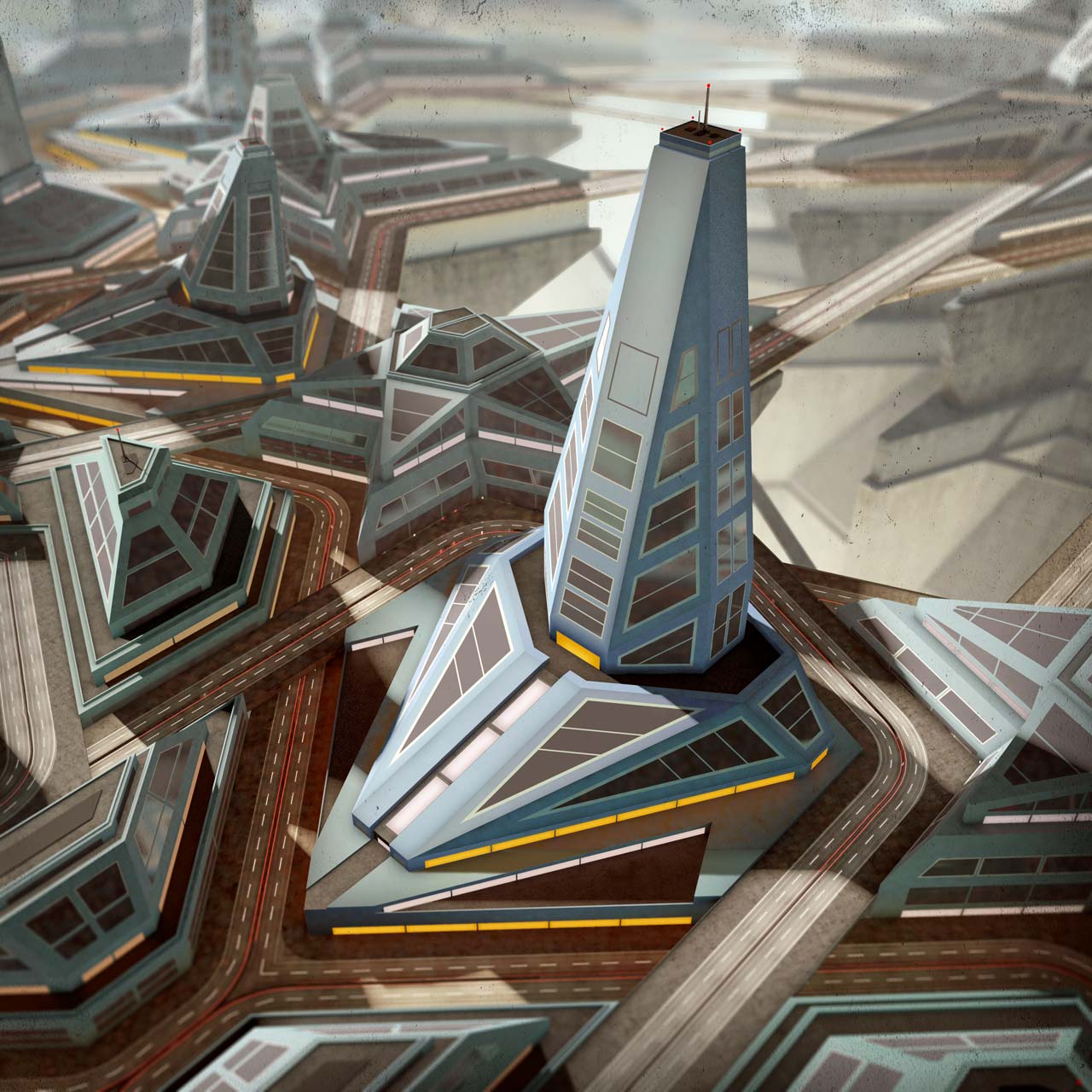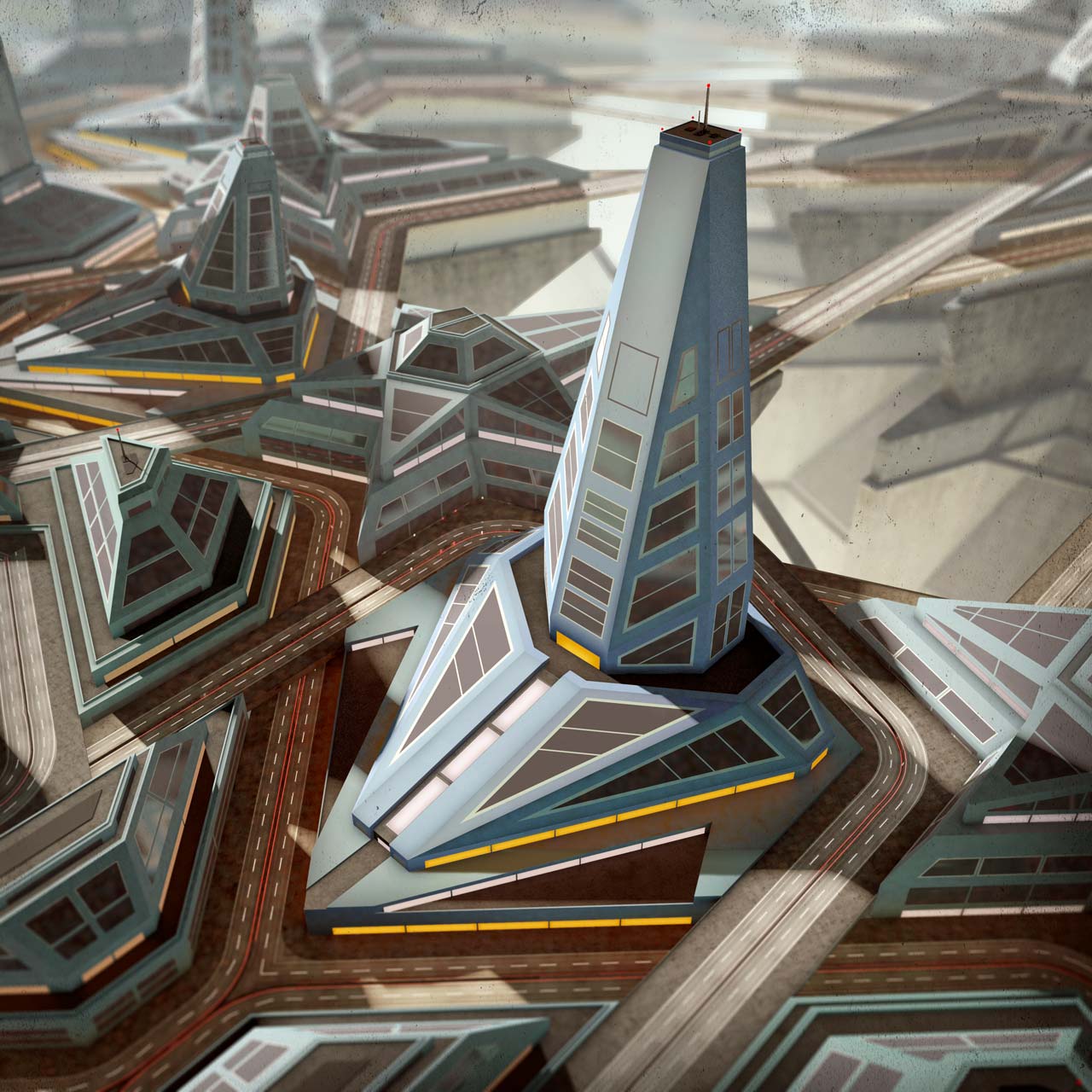 For this piece, I was inspired by one of the drawings Maurits Cornelius Escher did at the Alhambra in Spain (above). I tried to remake this pattern in three dimensions, I didn't fully succeed, but I made my own version (below). Once I got the pattern down I defined the lines as roads and I started to construct the buildings in the empty spaces.
It is surprising how this method influenced the final result. The whole city becomes much more harmonious. Everything seems to fit together. When I was looking for interesting camera positions, I was under the impression that much more was possible than with other complex scenes. An interesting composition seems to be possible wherever I place my camera. This could be interesting when I want to make an animation of some sort.
One word of caution: in the world of three dimensions, it is always important to design everything from the angle and height you want to finally position your camera(s). In this case, I designed everything from a fair distance above the ground. As a result, the camera at eye-level won't deliver a very interesting picture. This is because the proportions won't look as good any more.