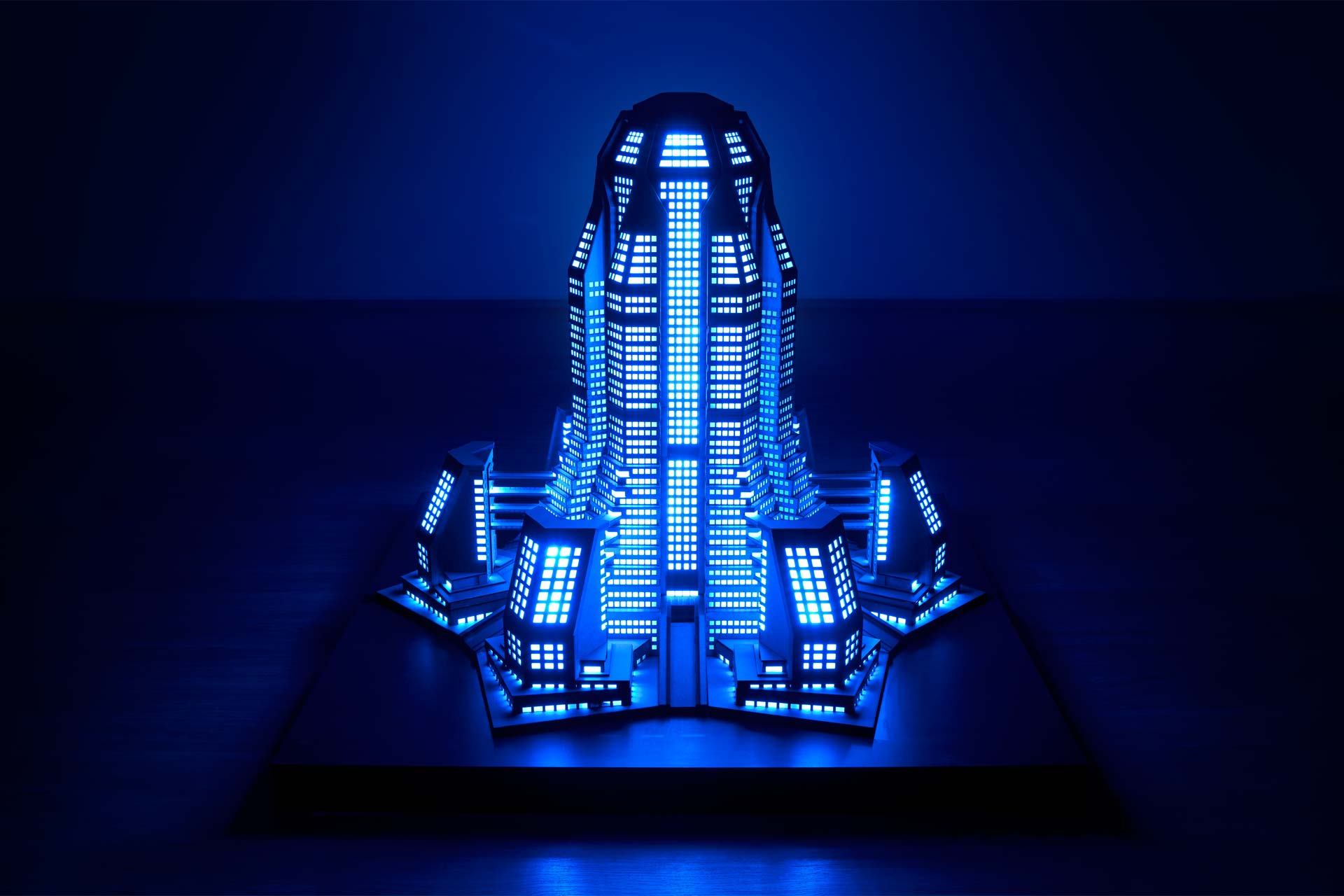 This model took me about a year to make (mostly during the weekends). It is build to scale 1/200, so in reality the building would be about 240 meters tall. In 2012 it was exhibited for a month at the Bozar Centre for Fine Arts in Brussels.
The video below shows the process in making the model and is done by using the stop-motion technique. The model consists of 1845 different parts which are modelled in 3D and cut out with a laser-cutter. The model is about 1m25 in height.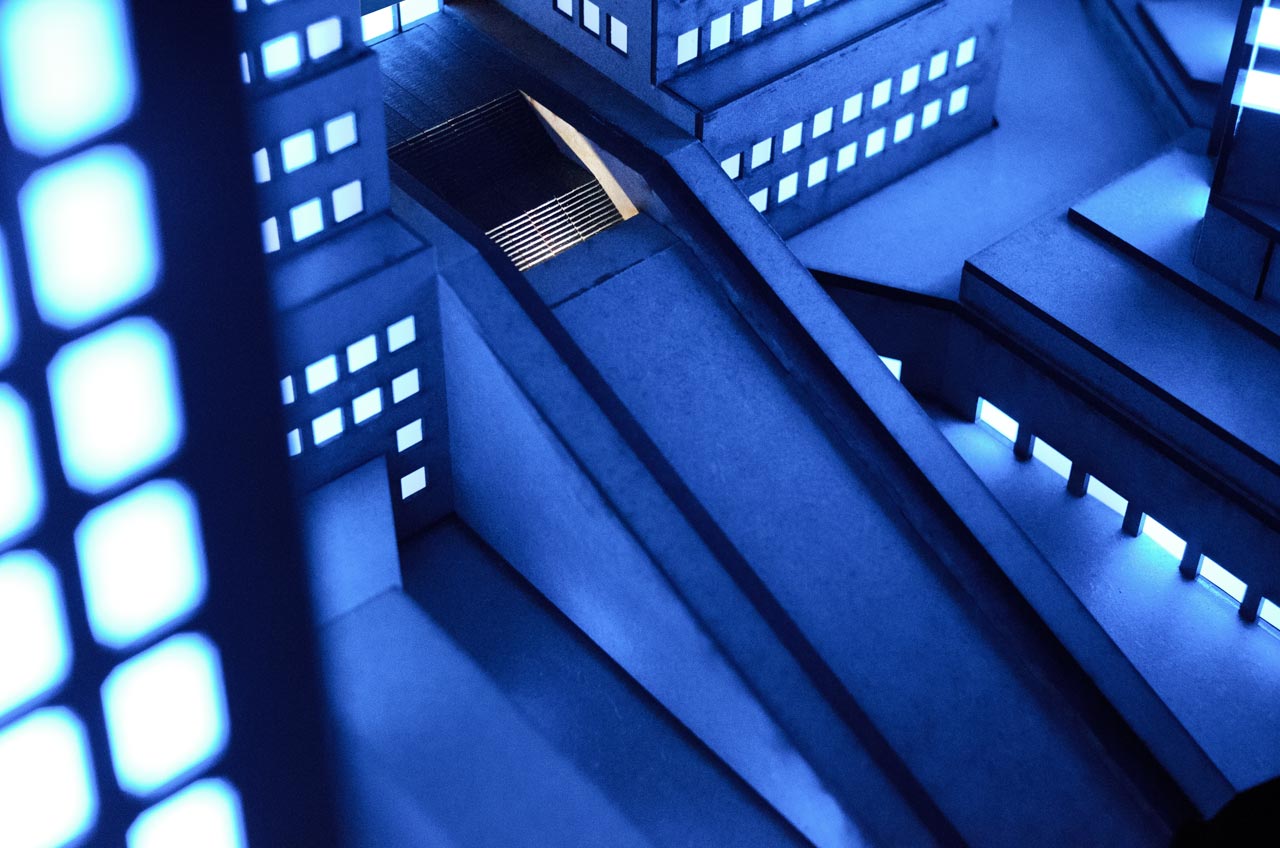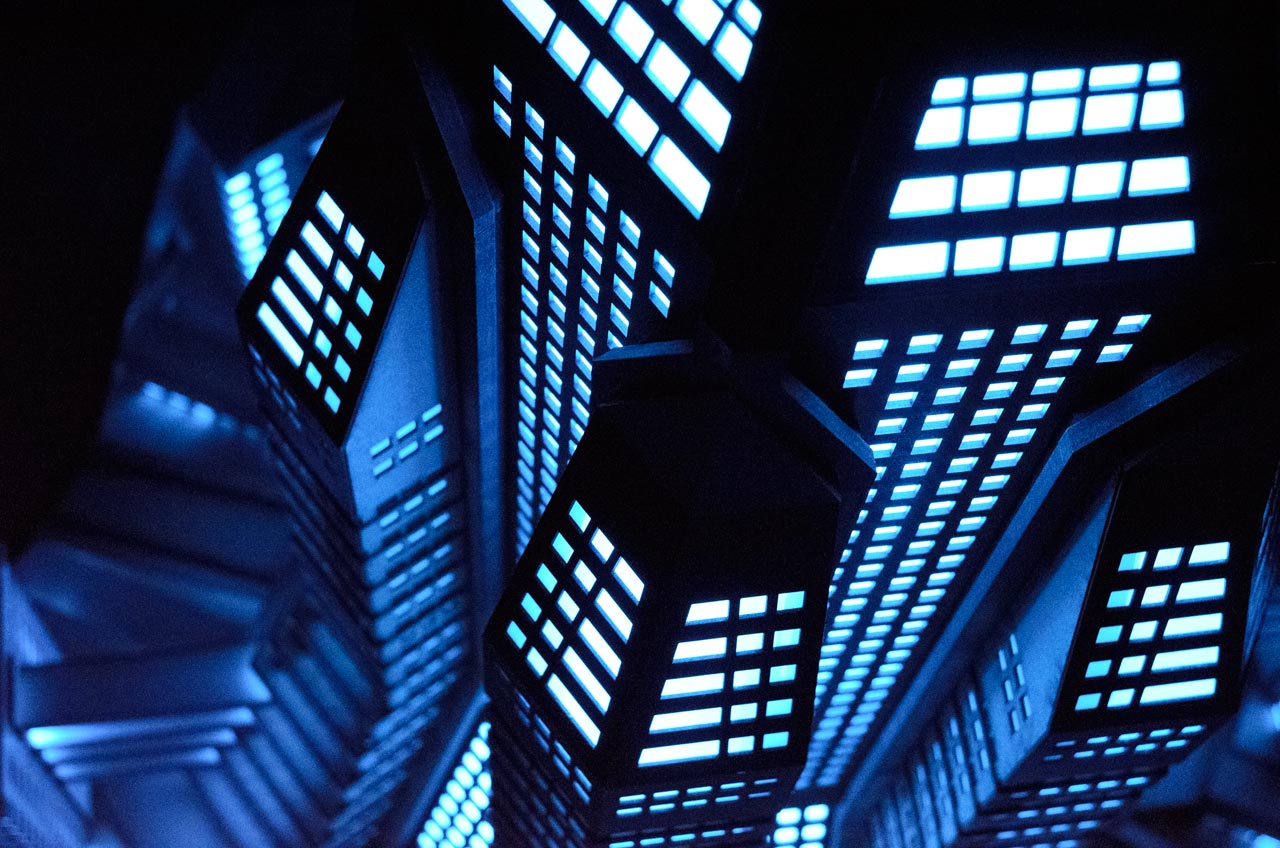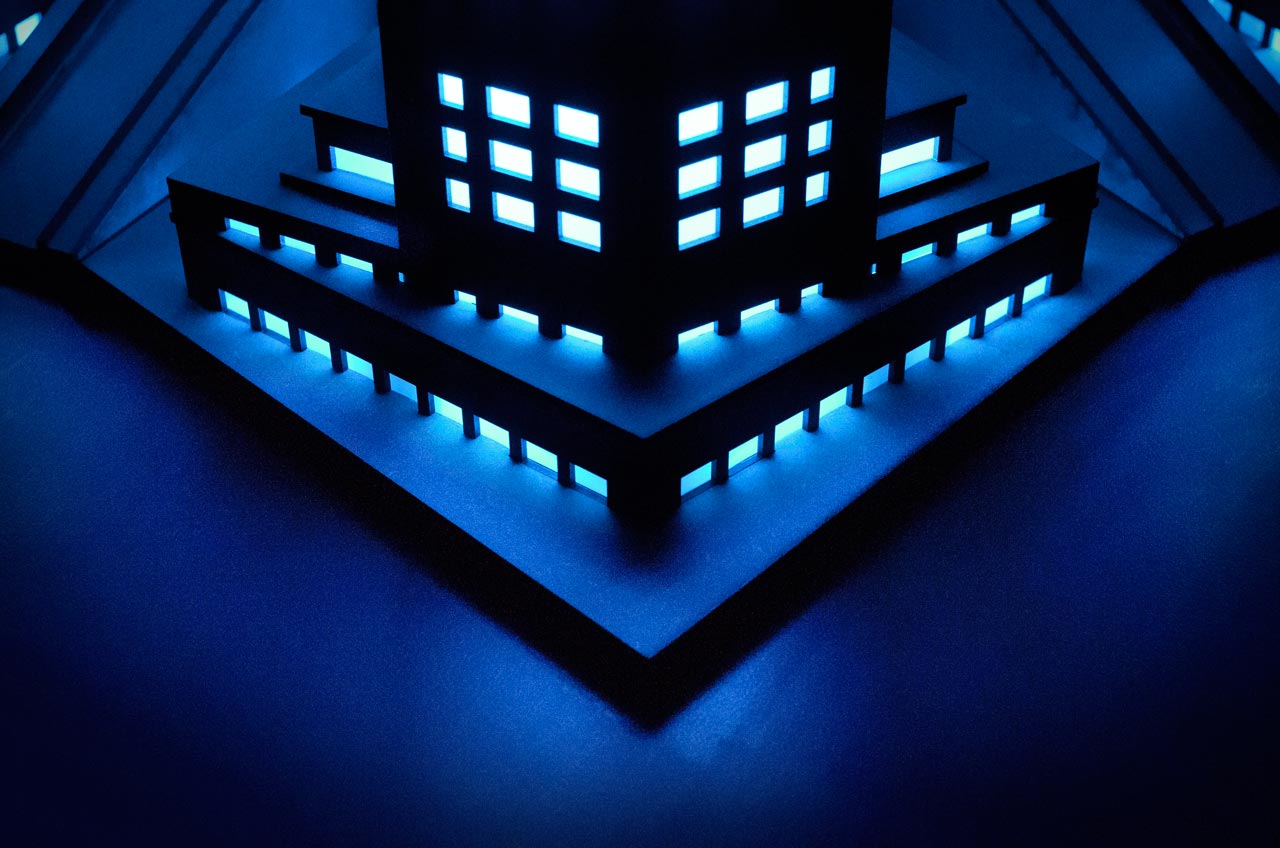 In the video above you can watch an excerpt from the television series that was broadcast on national television.
Below are some images that reveal the design process.
I started looking for basic geometric shapes I could base my building on.
After that I created a technical drawing in 3D that defines the thickness and position of all the different parts to get a solid structure without having to compromise on the original design.
I exported these parts to a laser-cutter to cut them out MDF plates. Because some of the parts have a sharp corner I had to manually cut off some of the edges in a certain angle with a mini table saw (see video below).