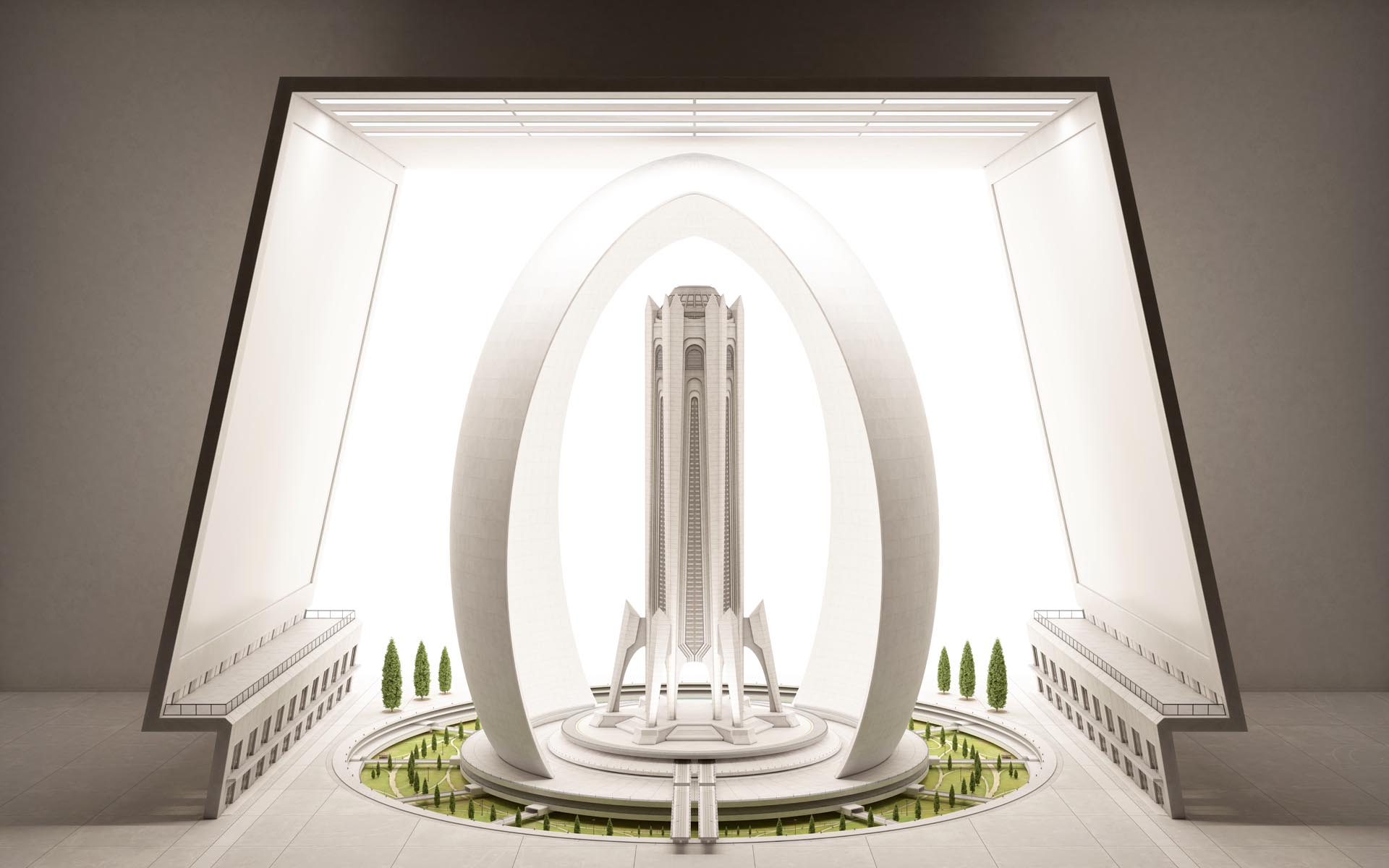 This artwork is inspired by the work of Etienne-Louis Boullée, the French architect and theorist from the 18th Century. One of his best known works is his design for a gigantic monument for Isaac Newton. The building has never been built, but the concept is very interesting: it is a place where people can almost physically experience the construction of the universe. Boullée pays homage to the rationality and enlightenment of the 18th Century. He sees knowledge as a form of divinity.
Some of the greatest evolutions of our time are artificial intelligence, 3D (nano)printing and the new virtual and augmented realities. All these evolutions have the capacity to shake our society to its core.
If a monument would bare the changes of our times, what would it look like? My work tries to give a glimpse on how the line between fact and fiction may disappear in the future.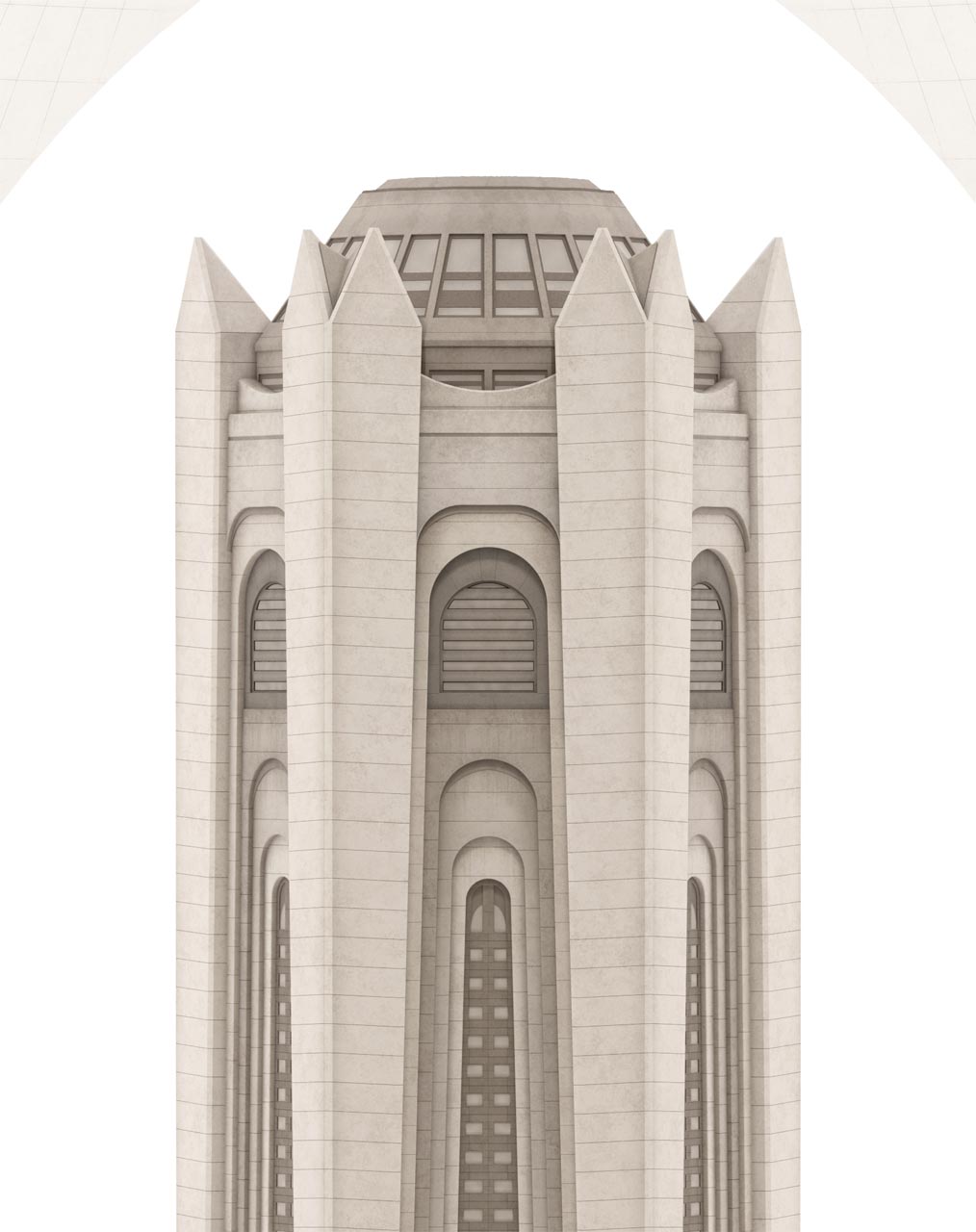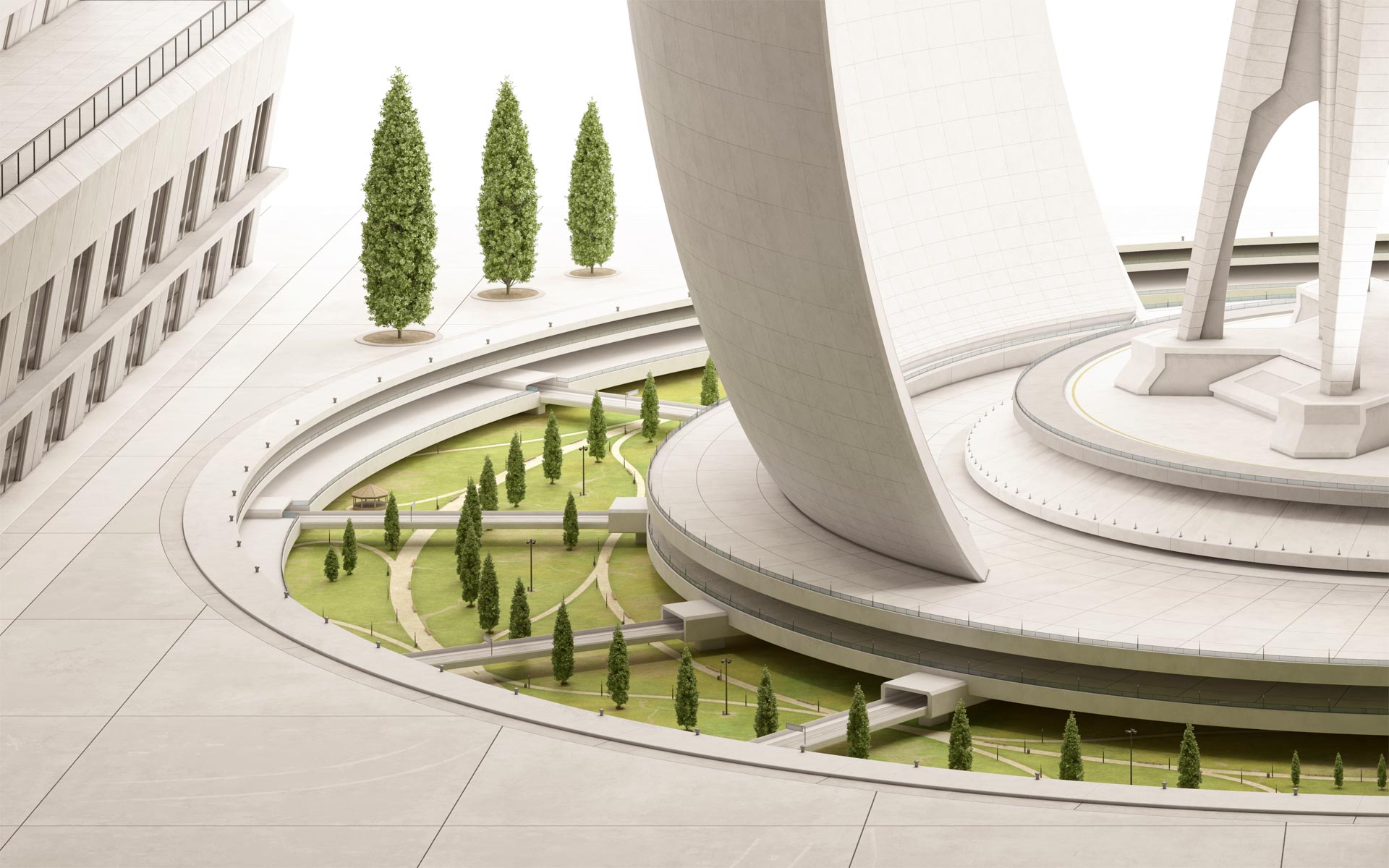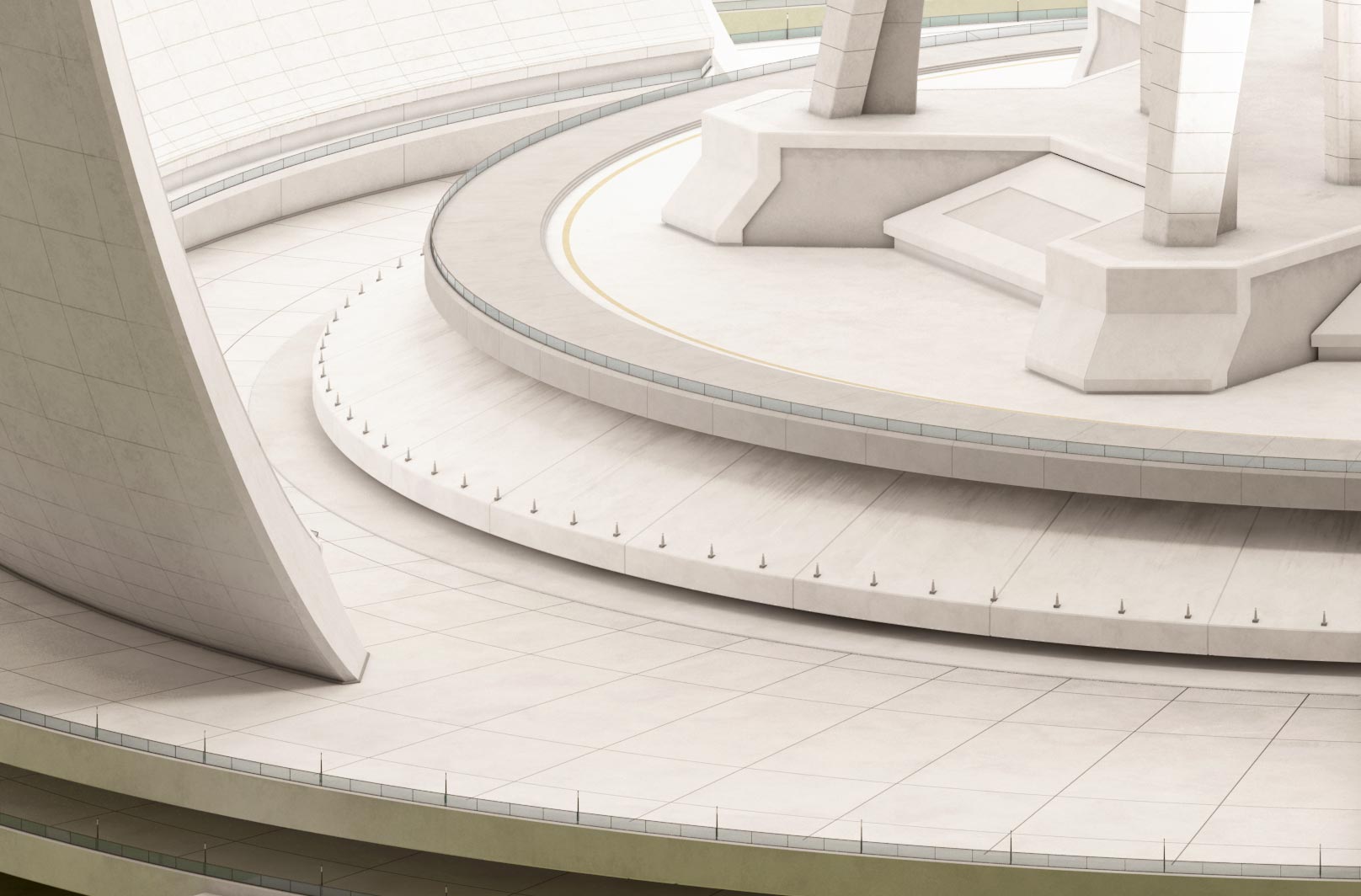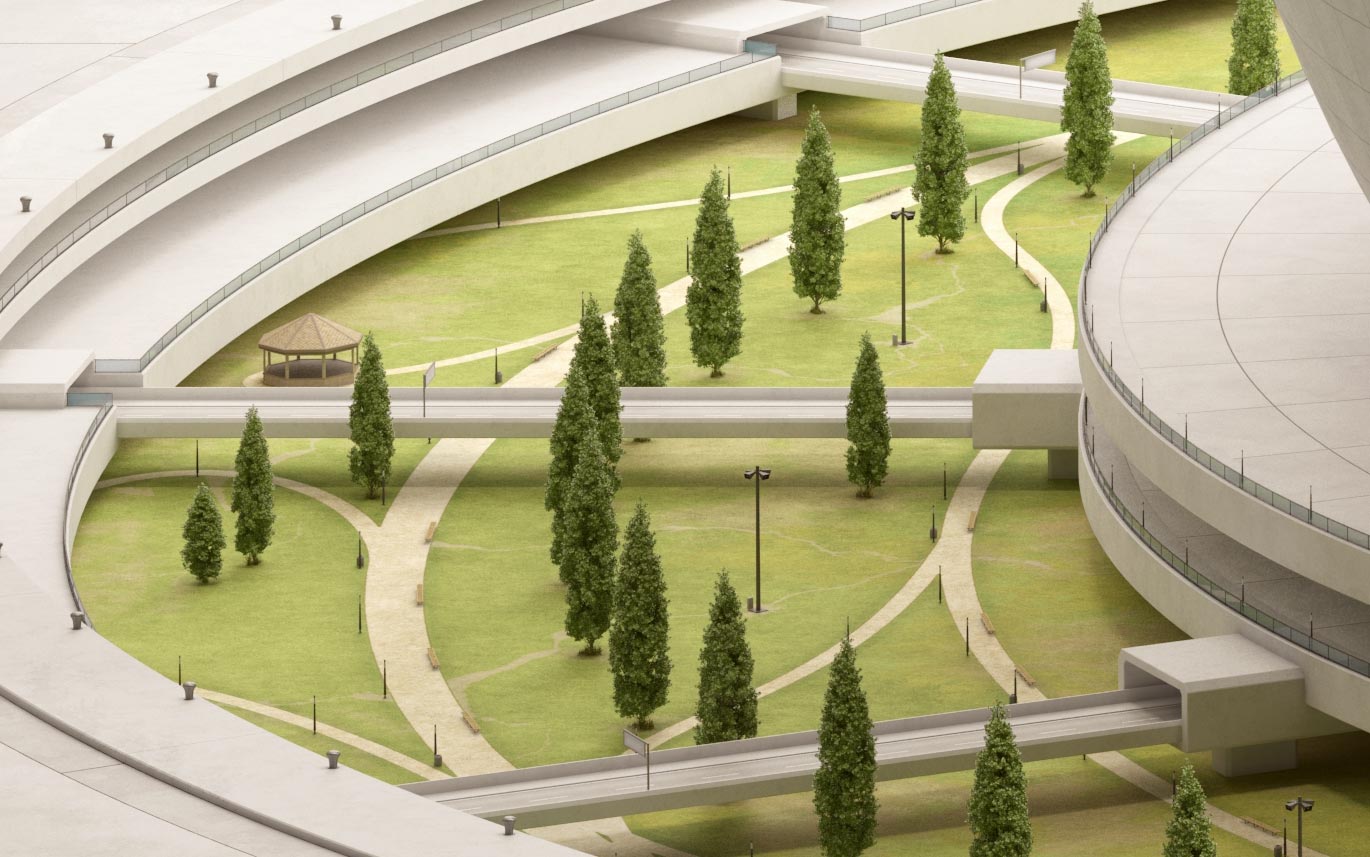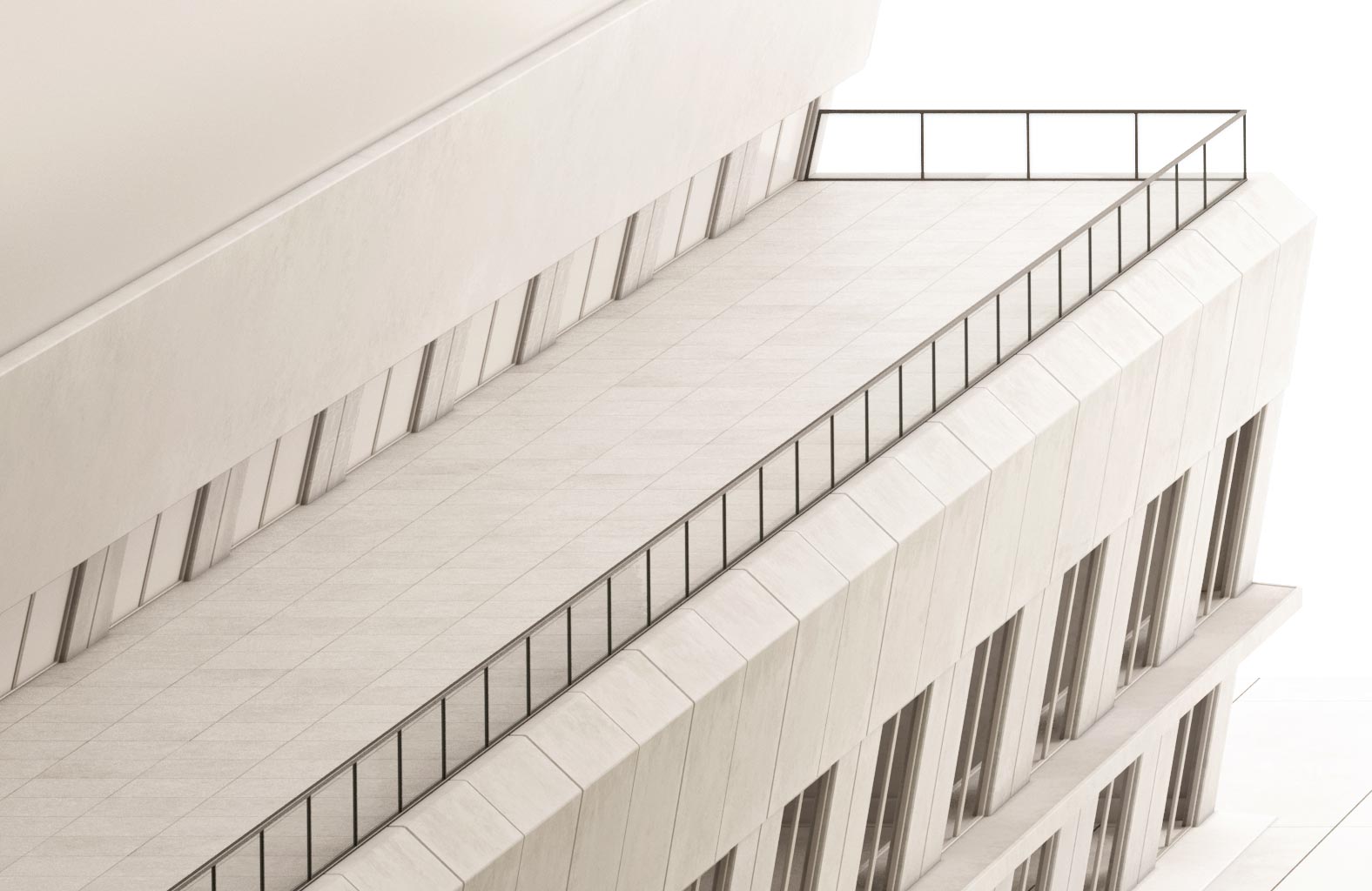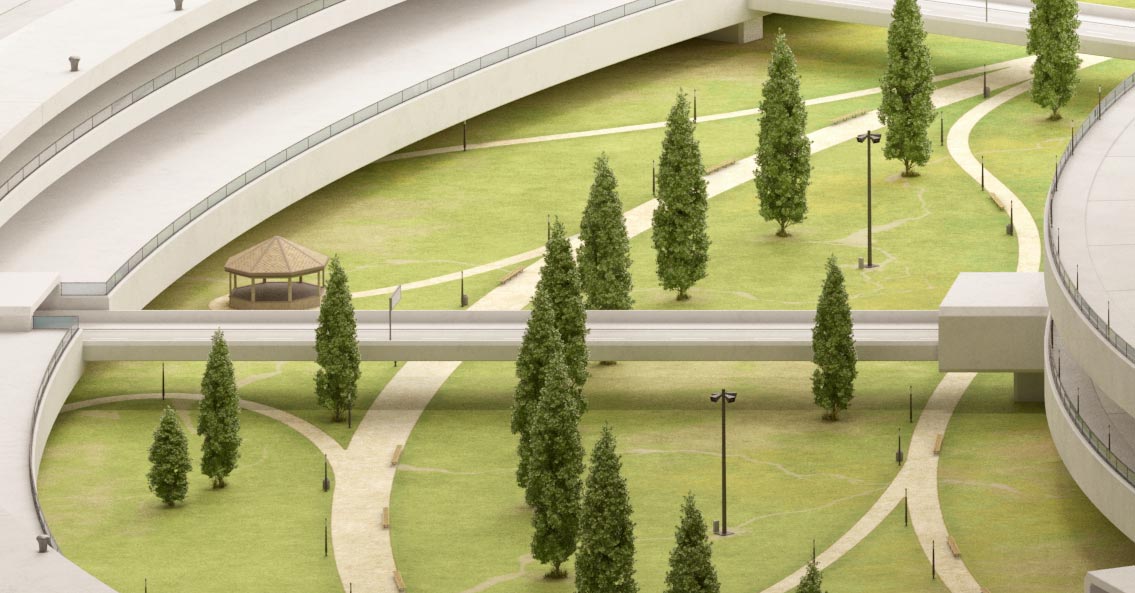 The image underneath shows the process in looking for the right shapes.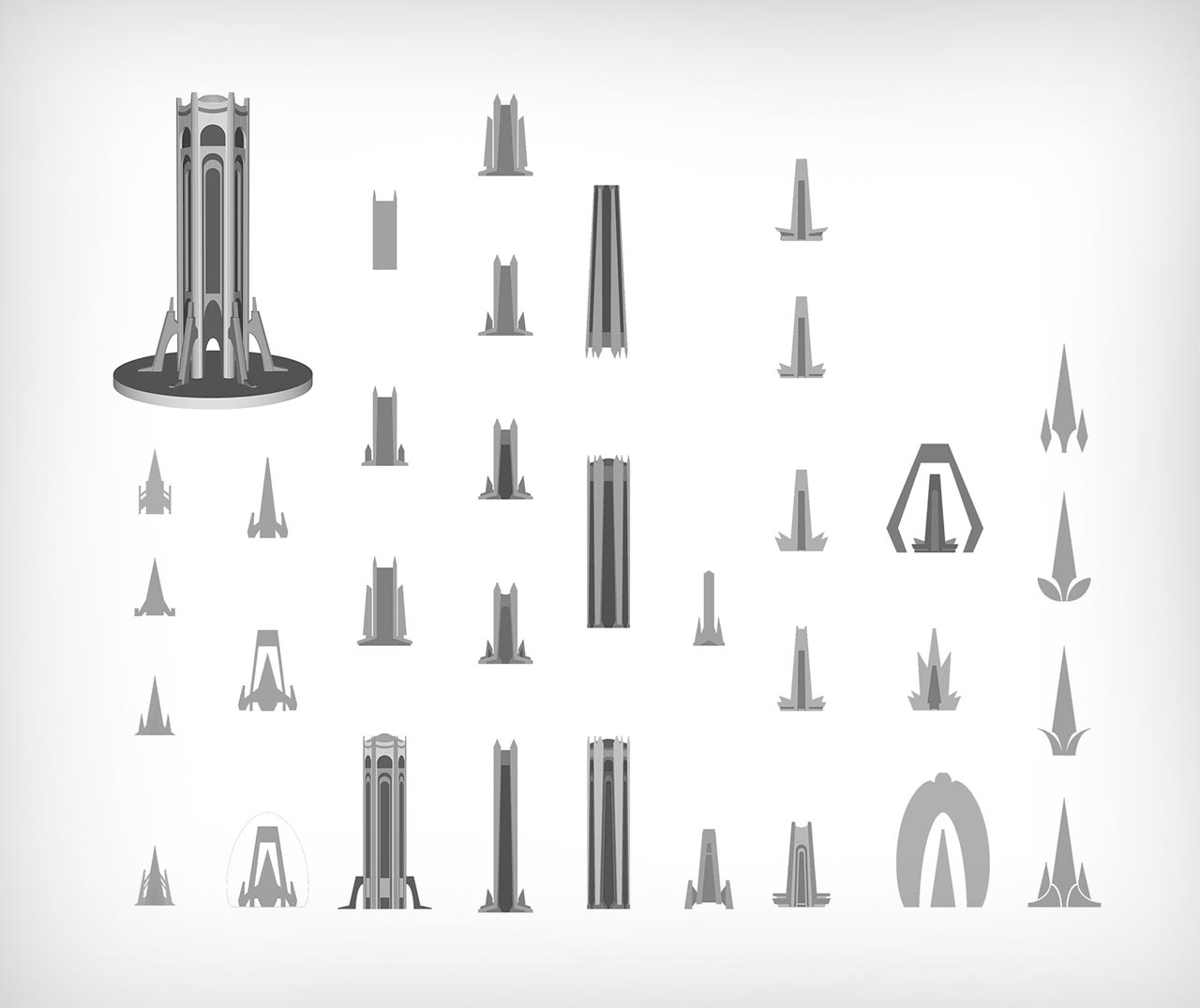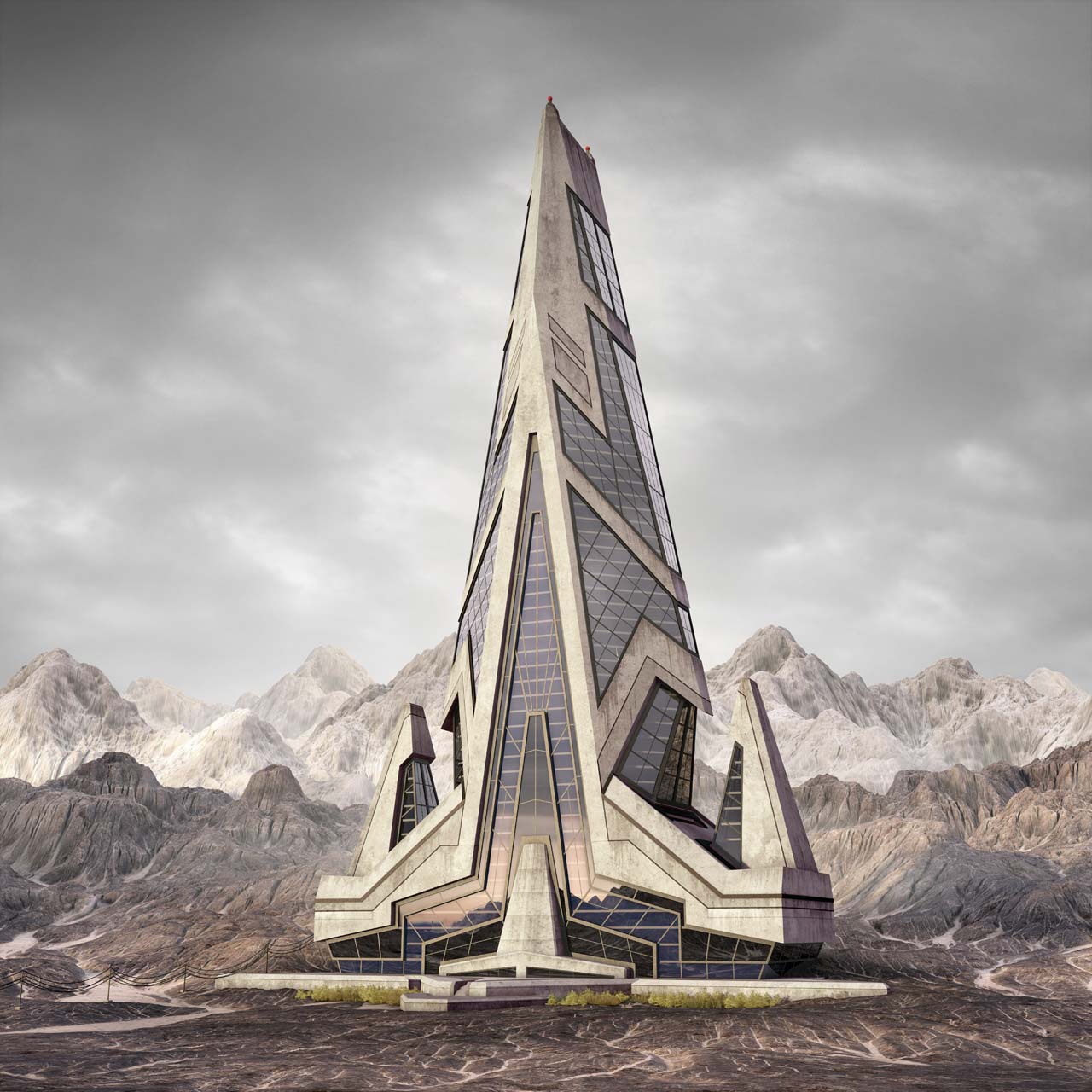 This is another exercise in designing a building from scratch and in placing it in a landscape.
I learned that for the creation of a realistic looking landscape it is very important to mix different kinds of terrain and colours.
For the lighting I first chose the height and direction of the sun with only the Vray Sun and the use of Vray RT for fast feedback. After that I added an HDRi with the source of the light pointed in the same direction as the sun. I also added a little bit of chiaroscuro by letting the sun shine through round holes in a plane above the scene.
Adding floors to the building was a good idea. It makes the building more believable and it adds a subtle layer of complexity.