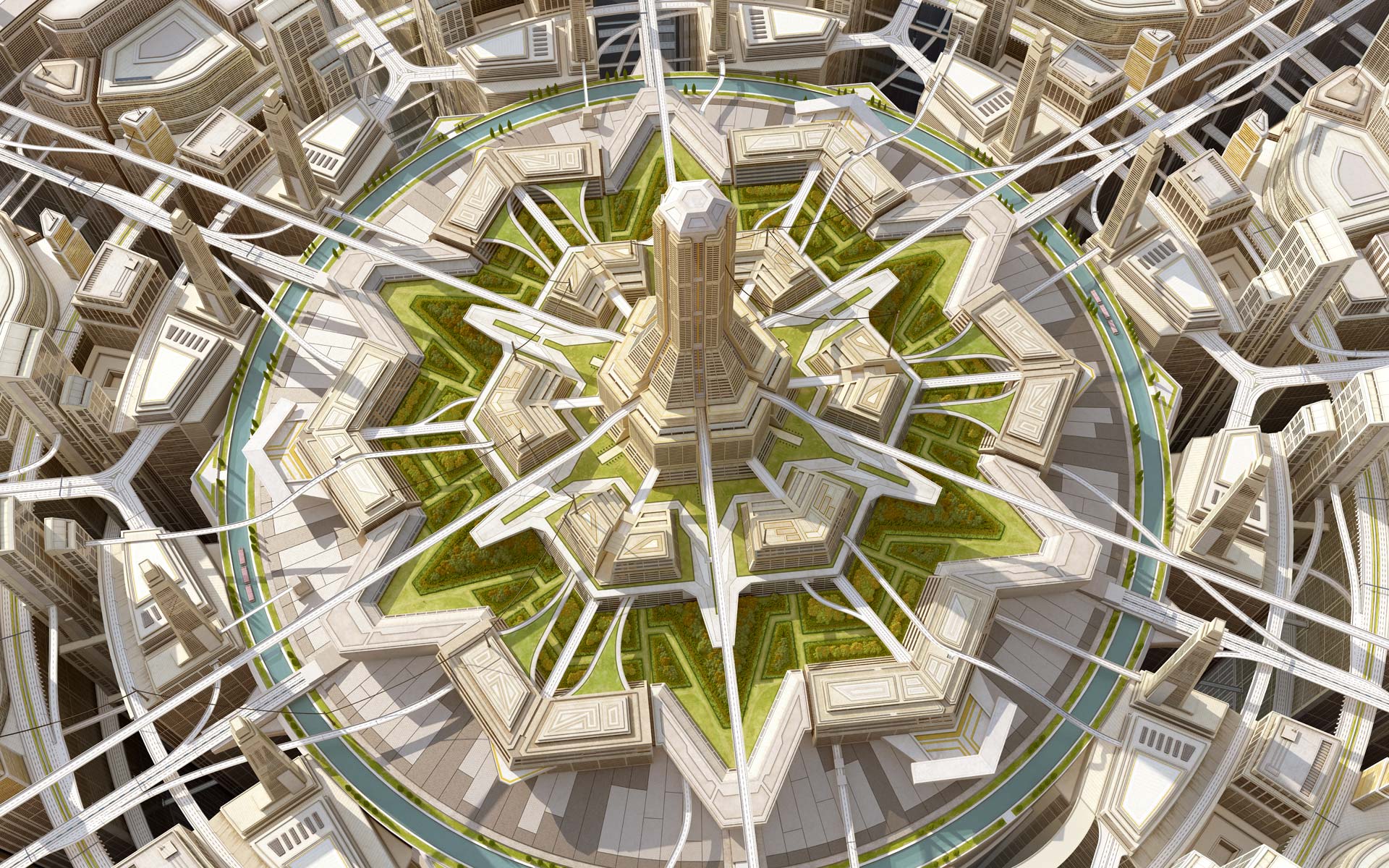 This project is meant to be printed on a canvas that is at least 3 meters in width, so a small format like this won't display it properly. I worked on it for a very long time, probably a couple of months. It's also the first project I made in 3ds Max.
I rendered this illustration in a 90 mega-pixels resolution. That's right: 90 million pixels. :-) For reference: if you have a standard high definition computer screen, this is almost 44 times bigger. Here are some details: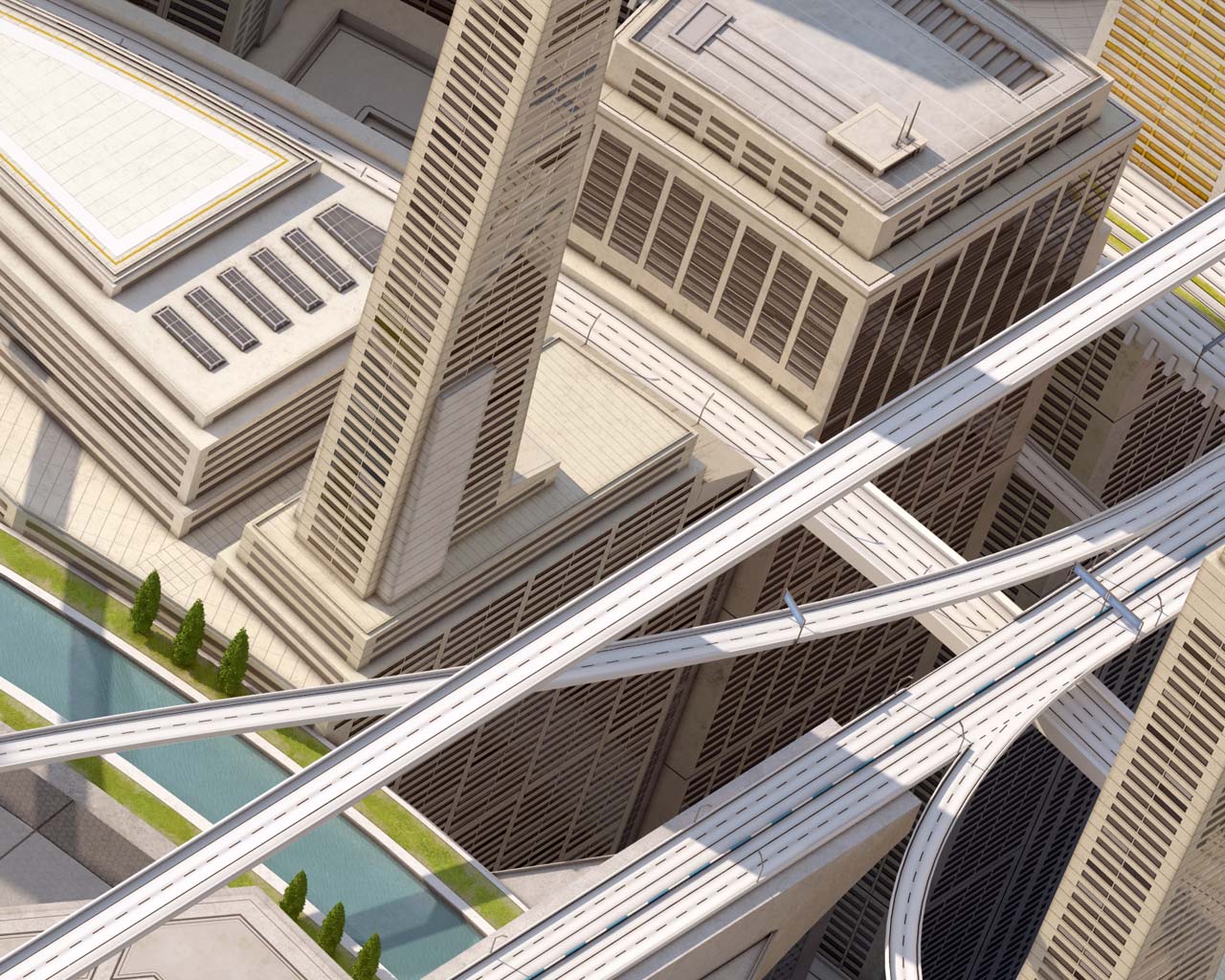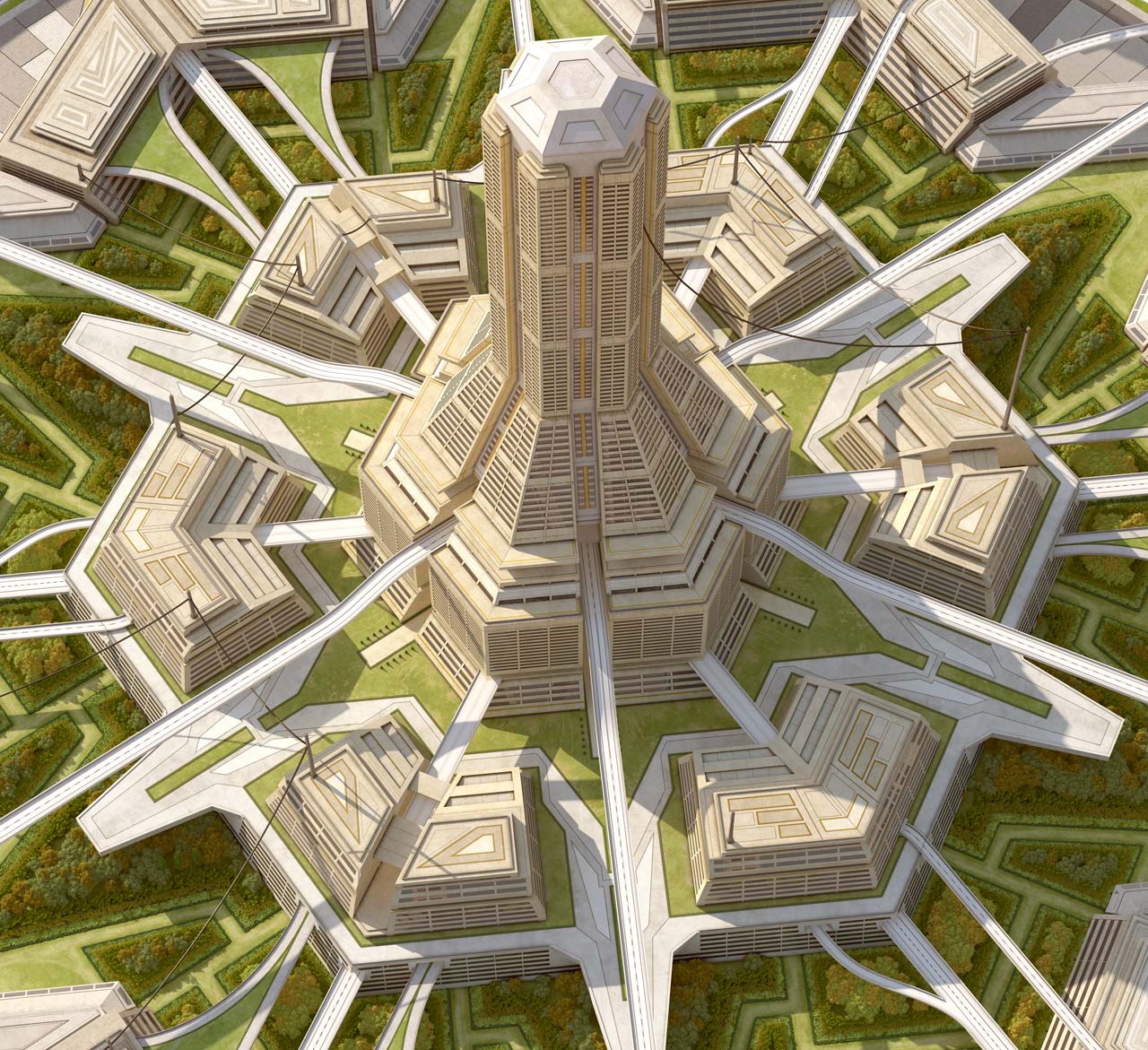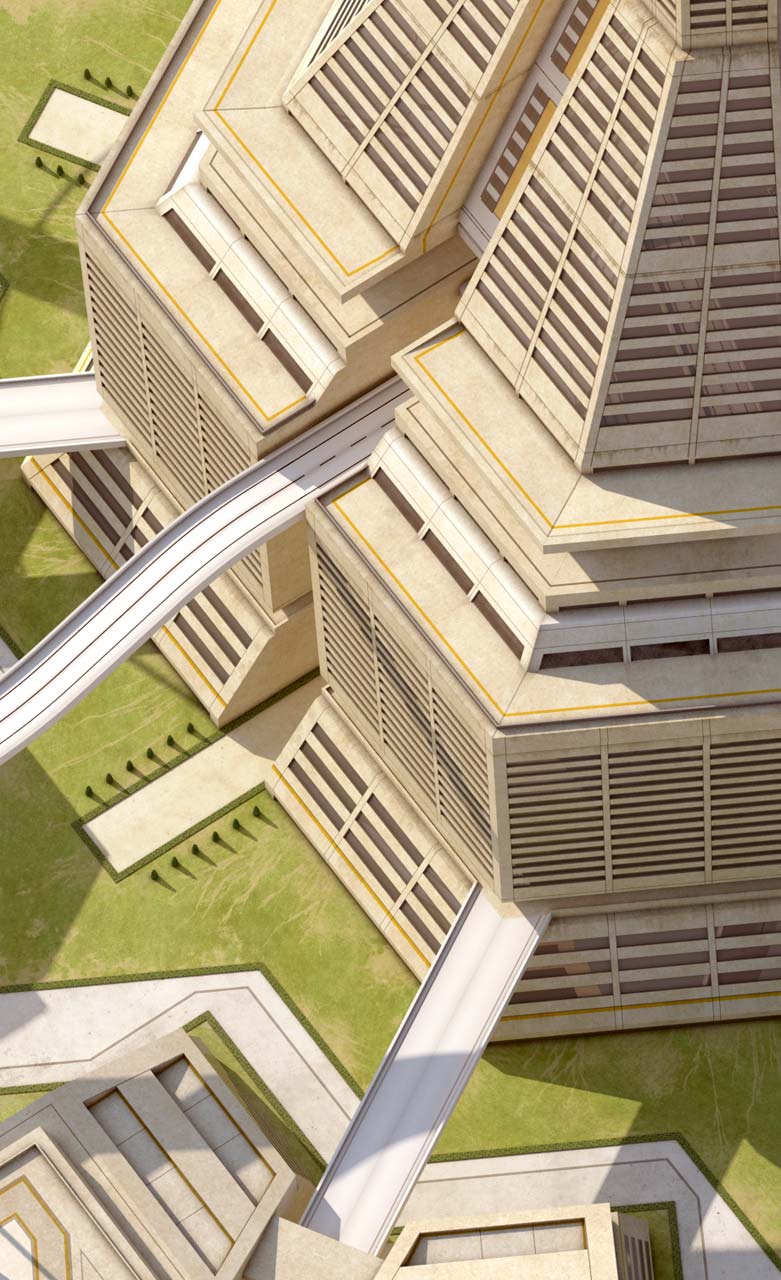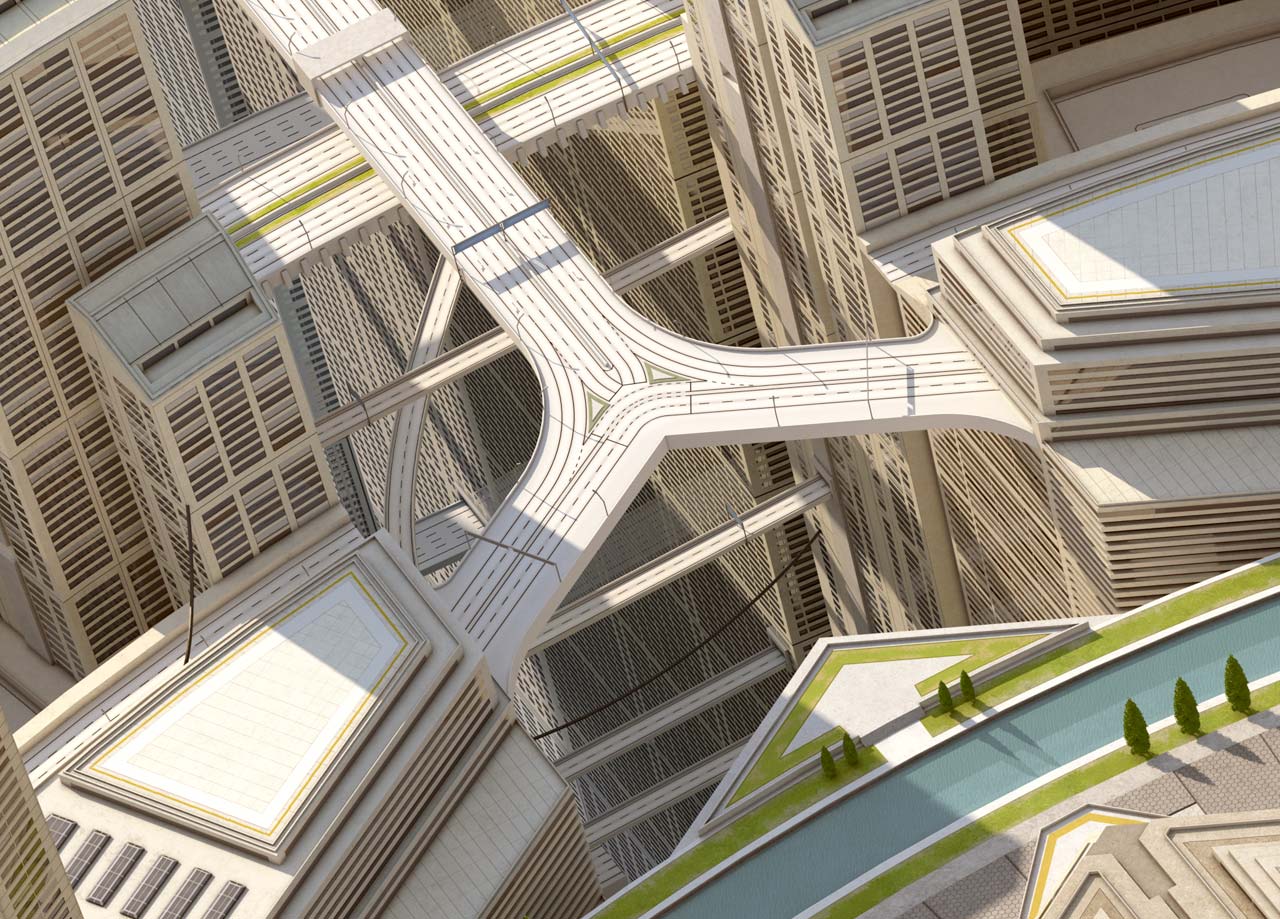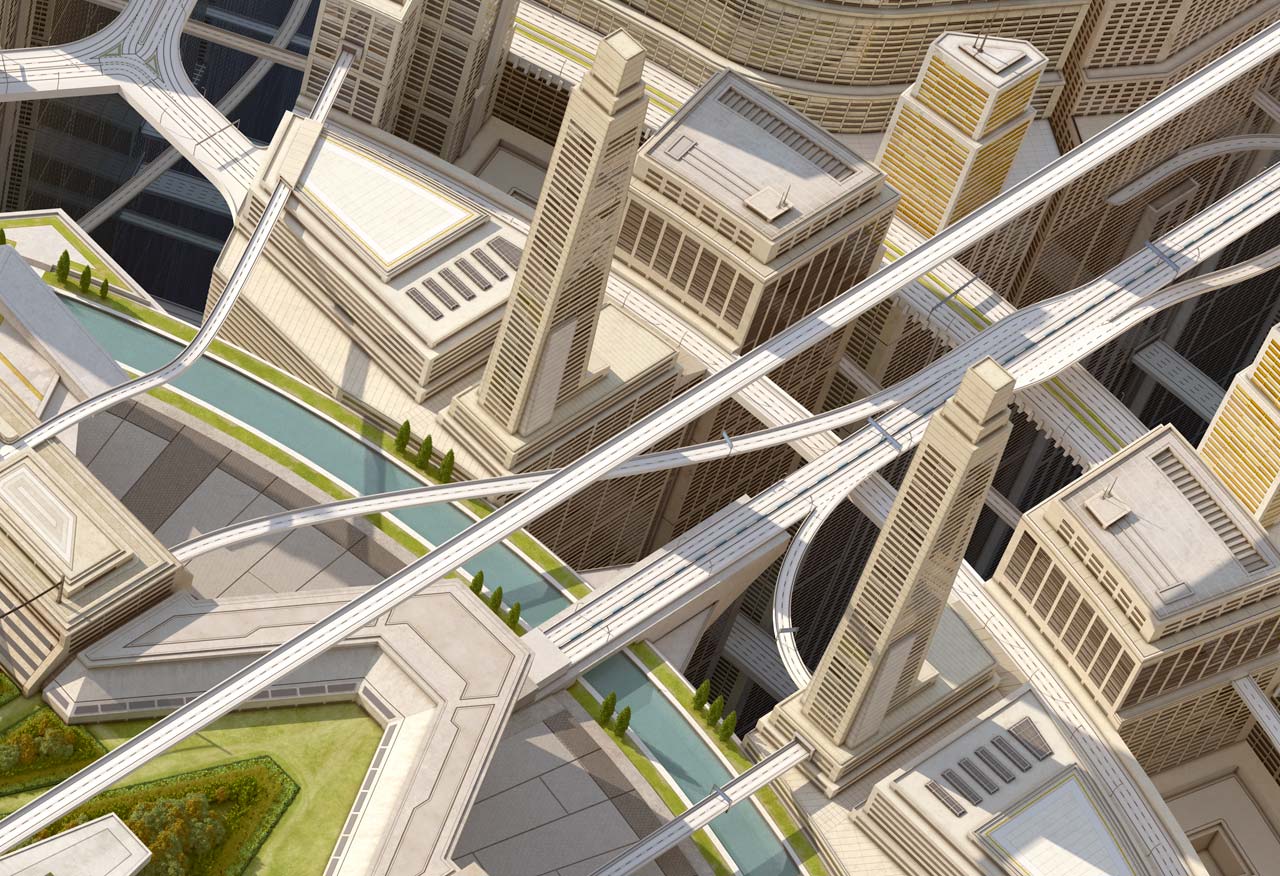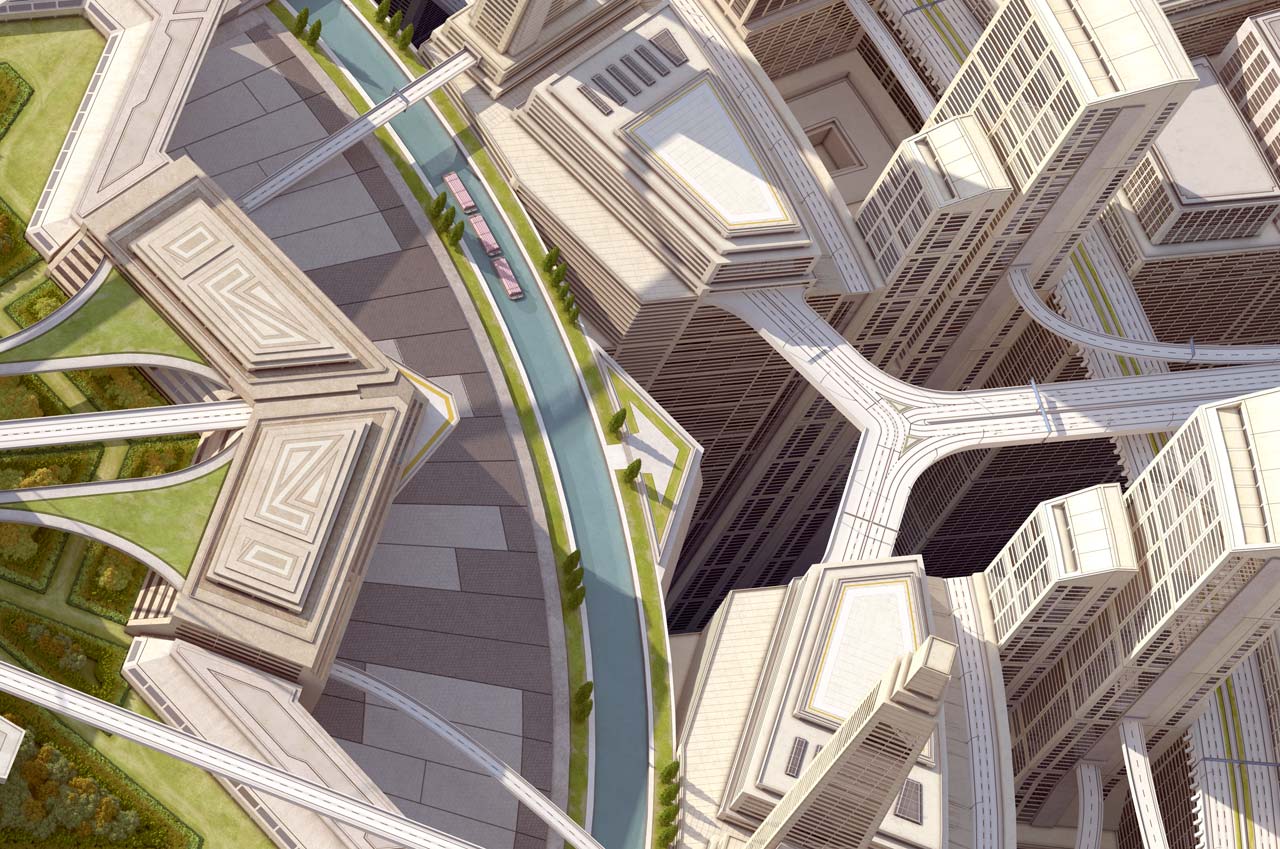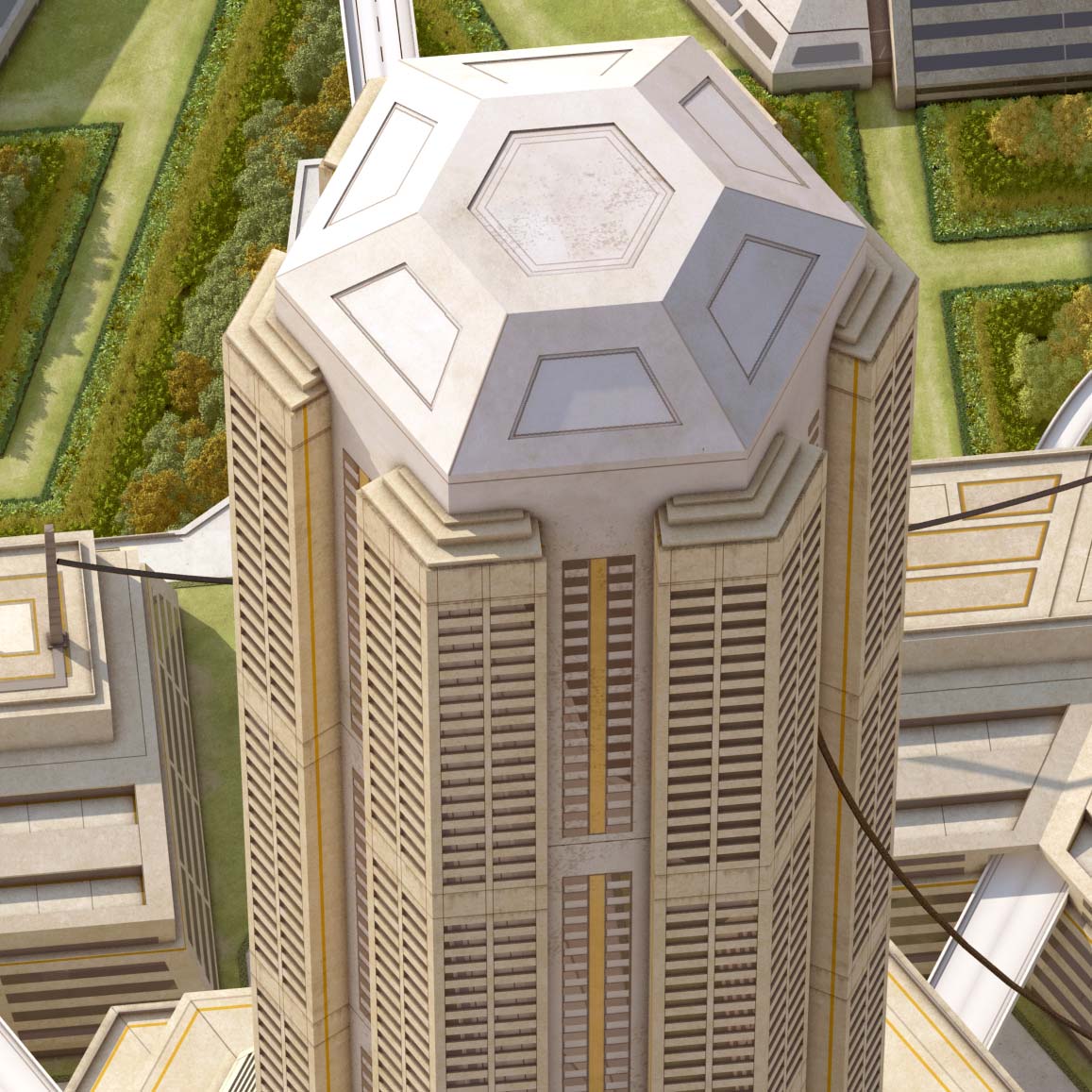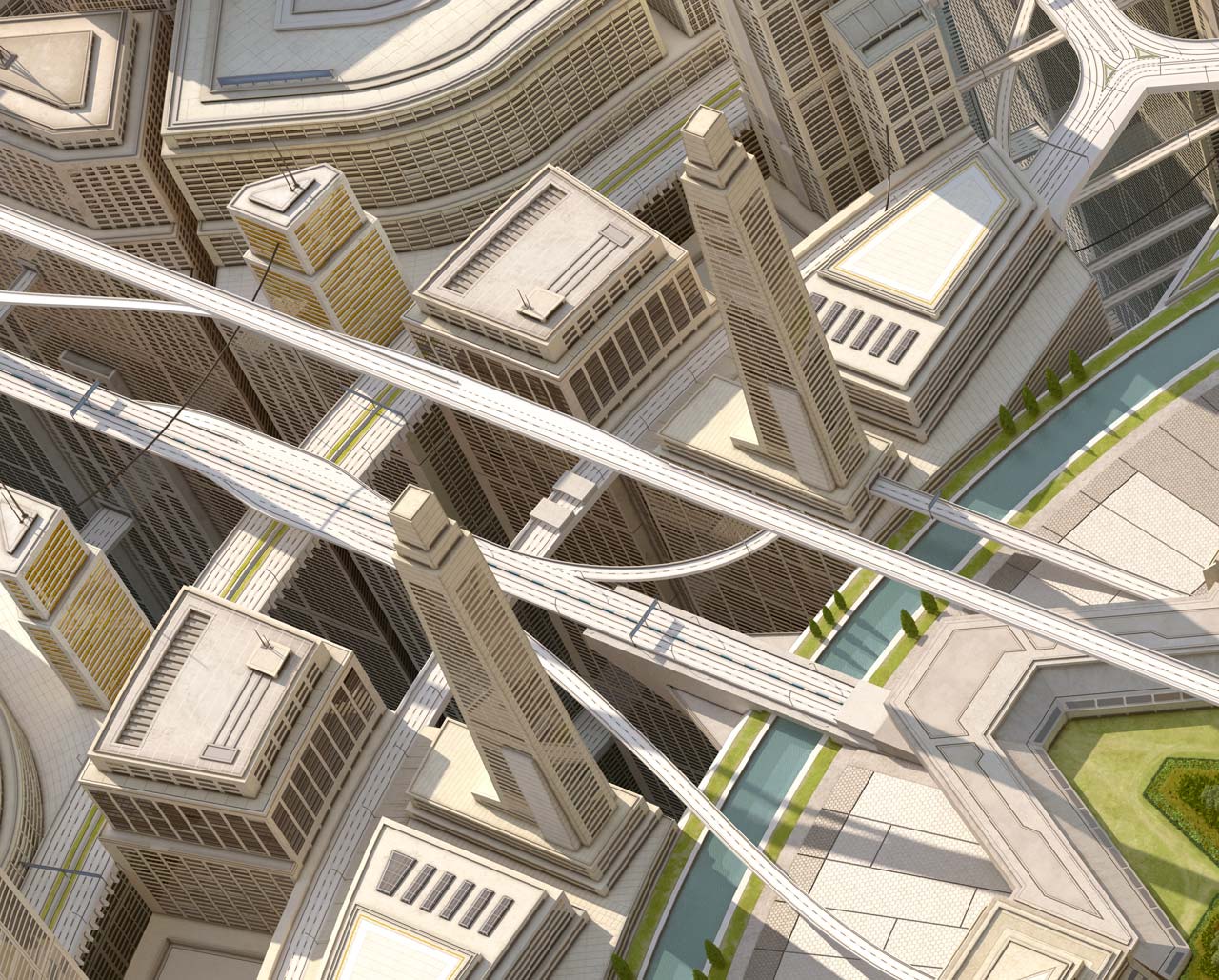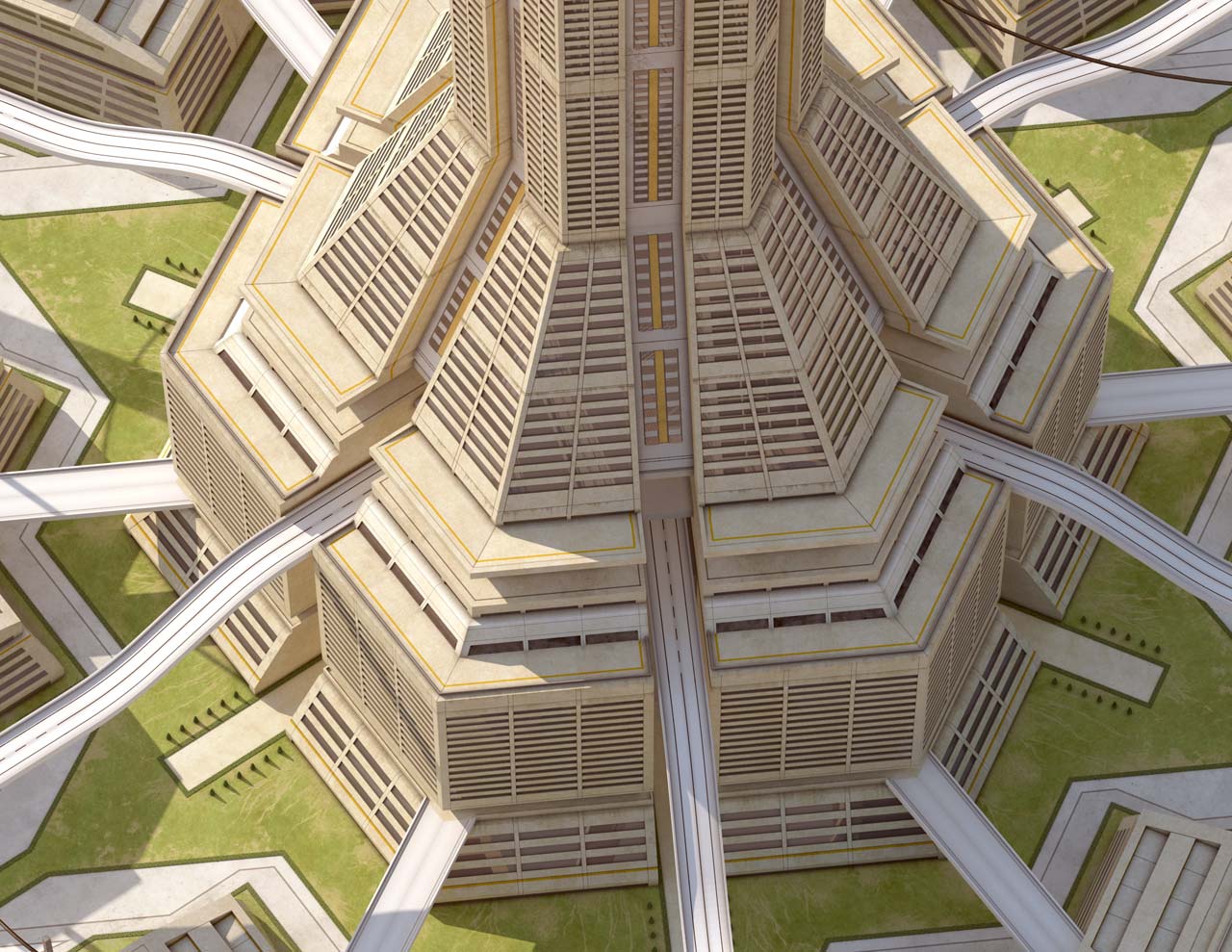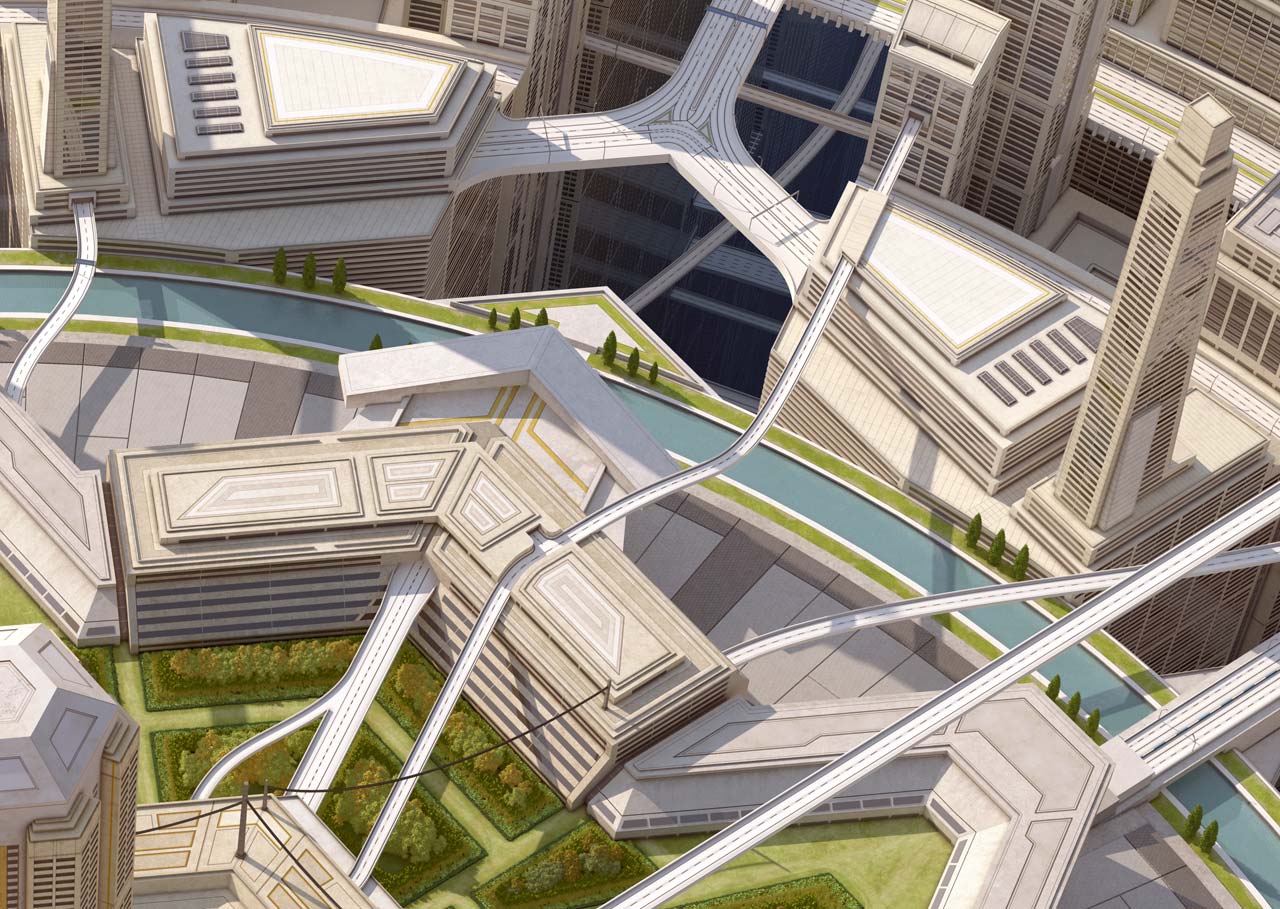 All the modeling was done in Sketchup. All the UV unwrapping was done with 3ds Max and all the materials were done with Vray. For the buildings I used the Vray Blend Material. This allowed me to apply a different material to the windows and the walls although they are on the same diffuse map.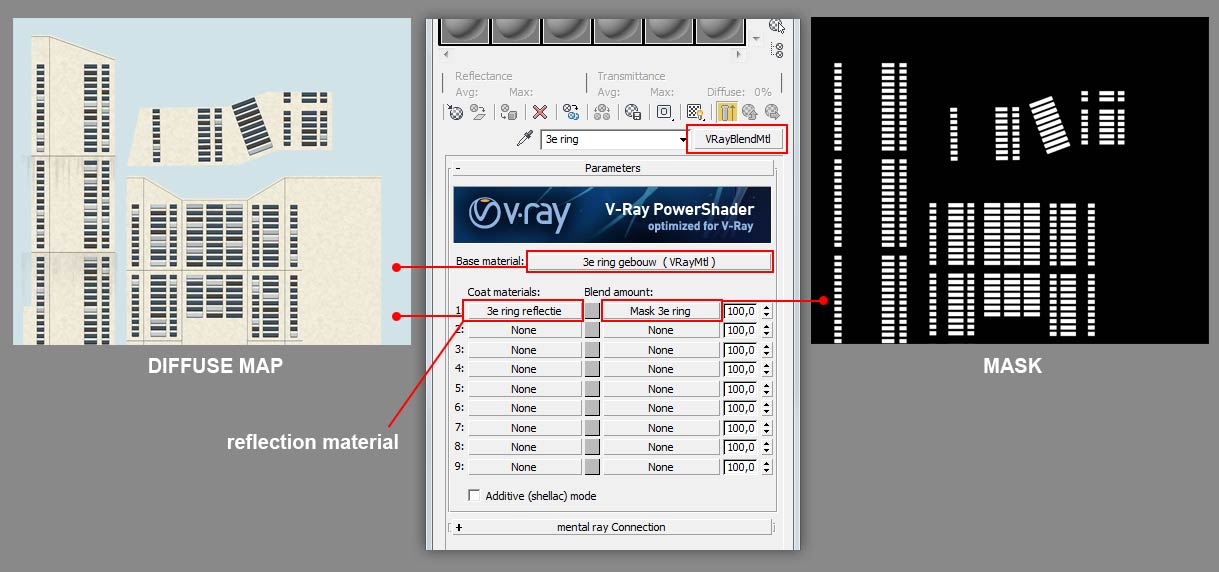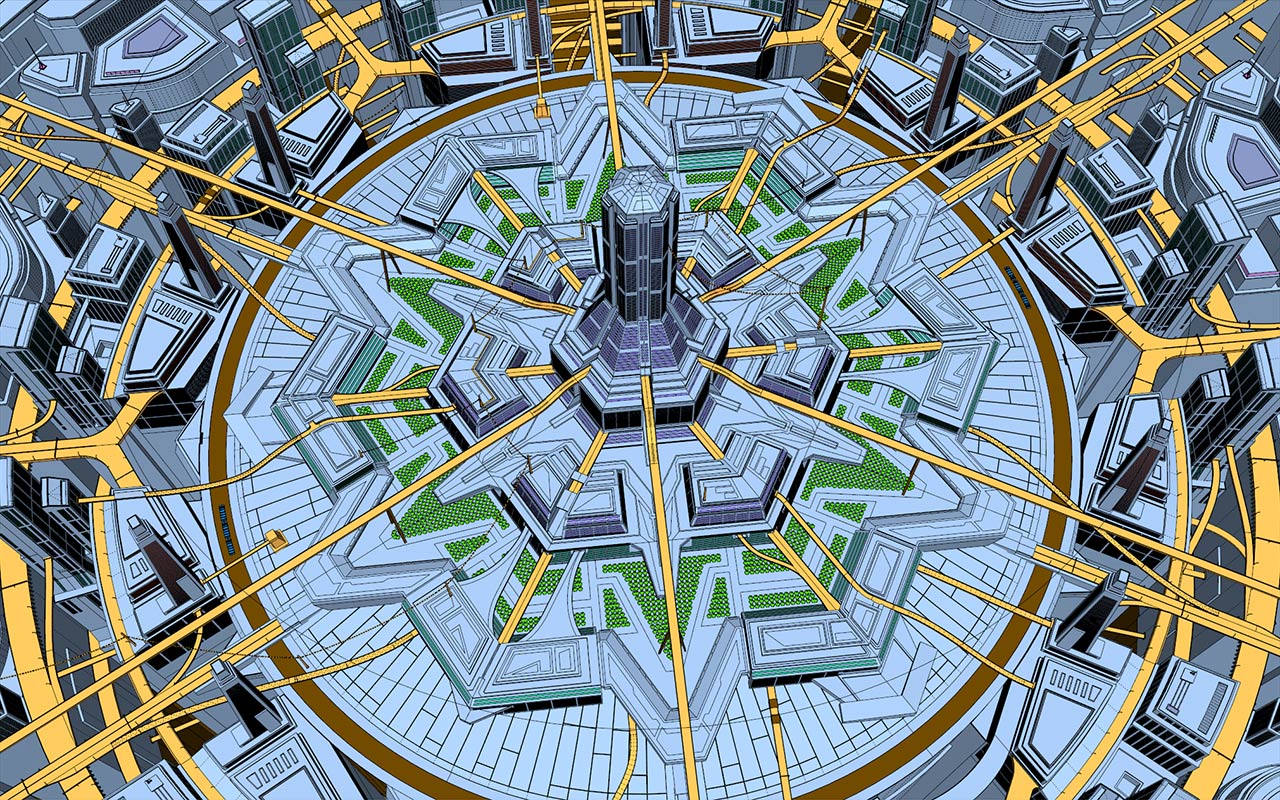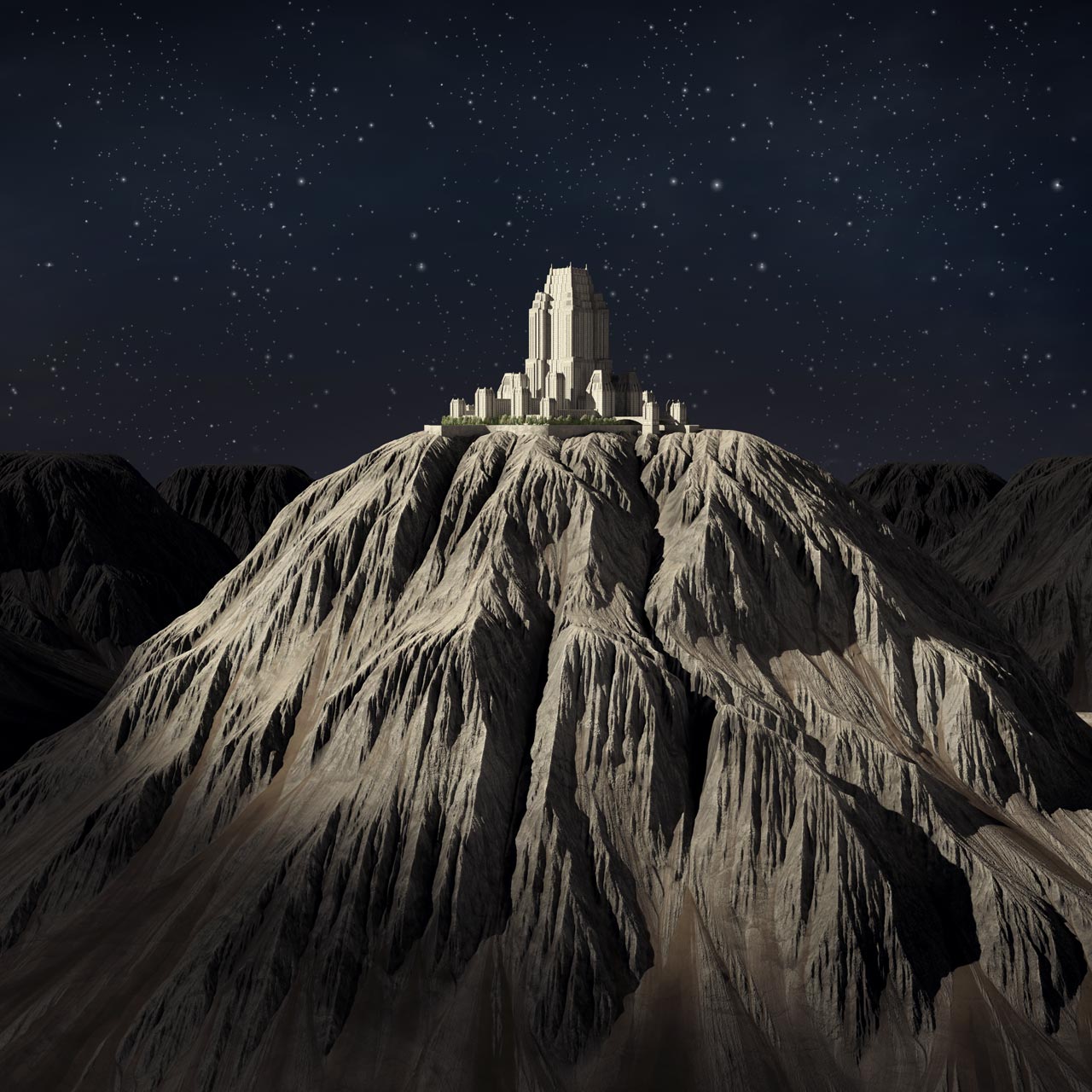 I made the mountain with World Machine and I applied a very high resolution bump map to add the fine detail. In my lighting setup, I used a simple round plane with a white-grey material applied to it as a sun reflector. I did this in order to soften the contrast between the directly lit surfaces and the other surfaces. I stole this trick from photography. :-)
To make the interaction in my 3ds Max viewport faster I converted the mountain into a Vray Proxy object.