I wanted to learn about how to use displace, mapping and some other things in 3ds Max. Underneath you can see the most important maps I created for 3ds Max and a Photoshop tutorial. There is a big difference between how the image came out of the render and the final image after the post-production in Photoshop.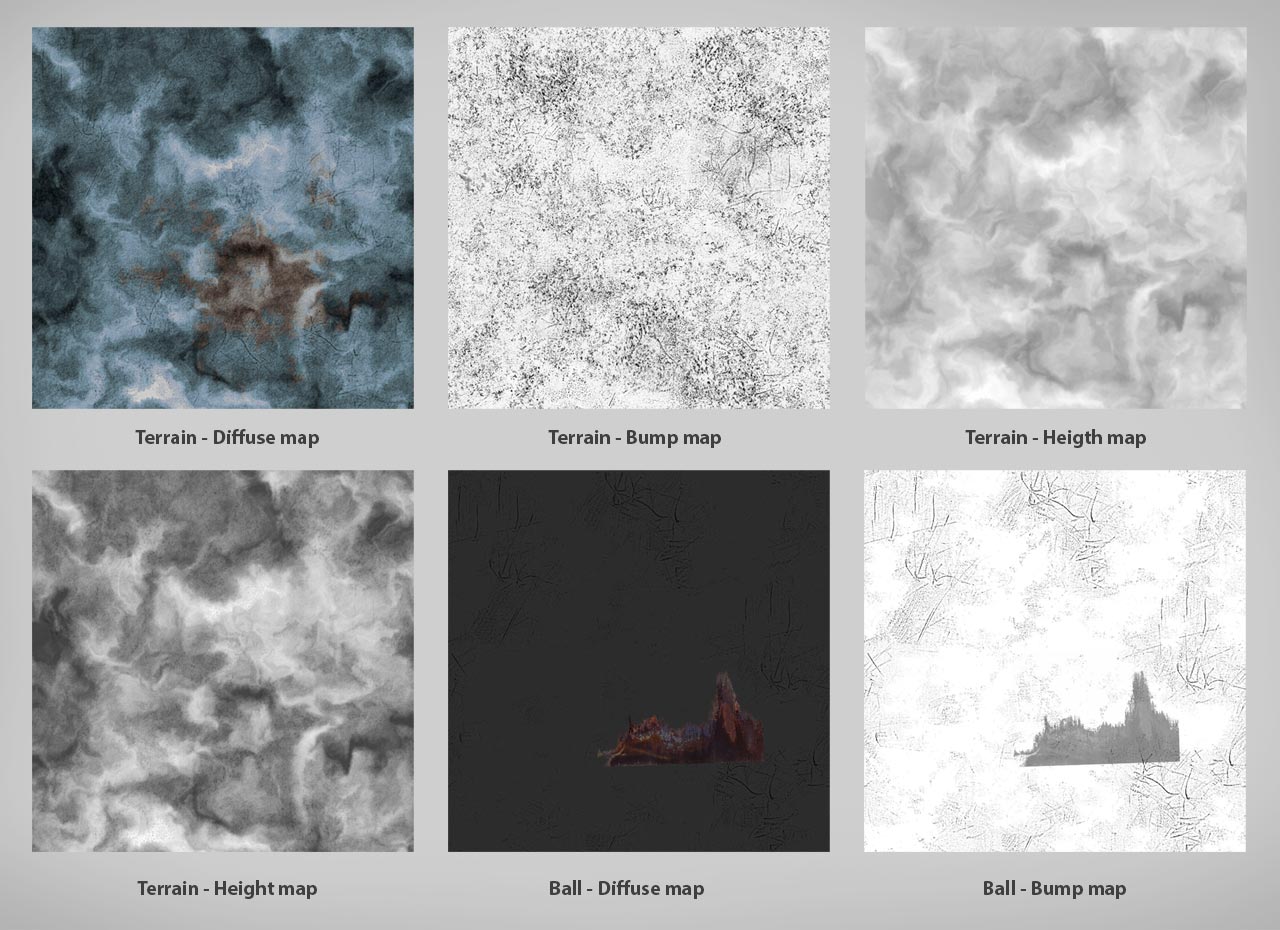 Above you can see a before/after image with and without the post-production. Below you can see a tutorial where I show how I did it.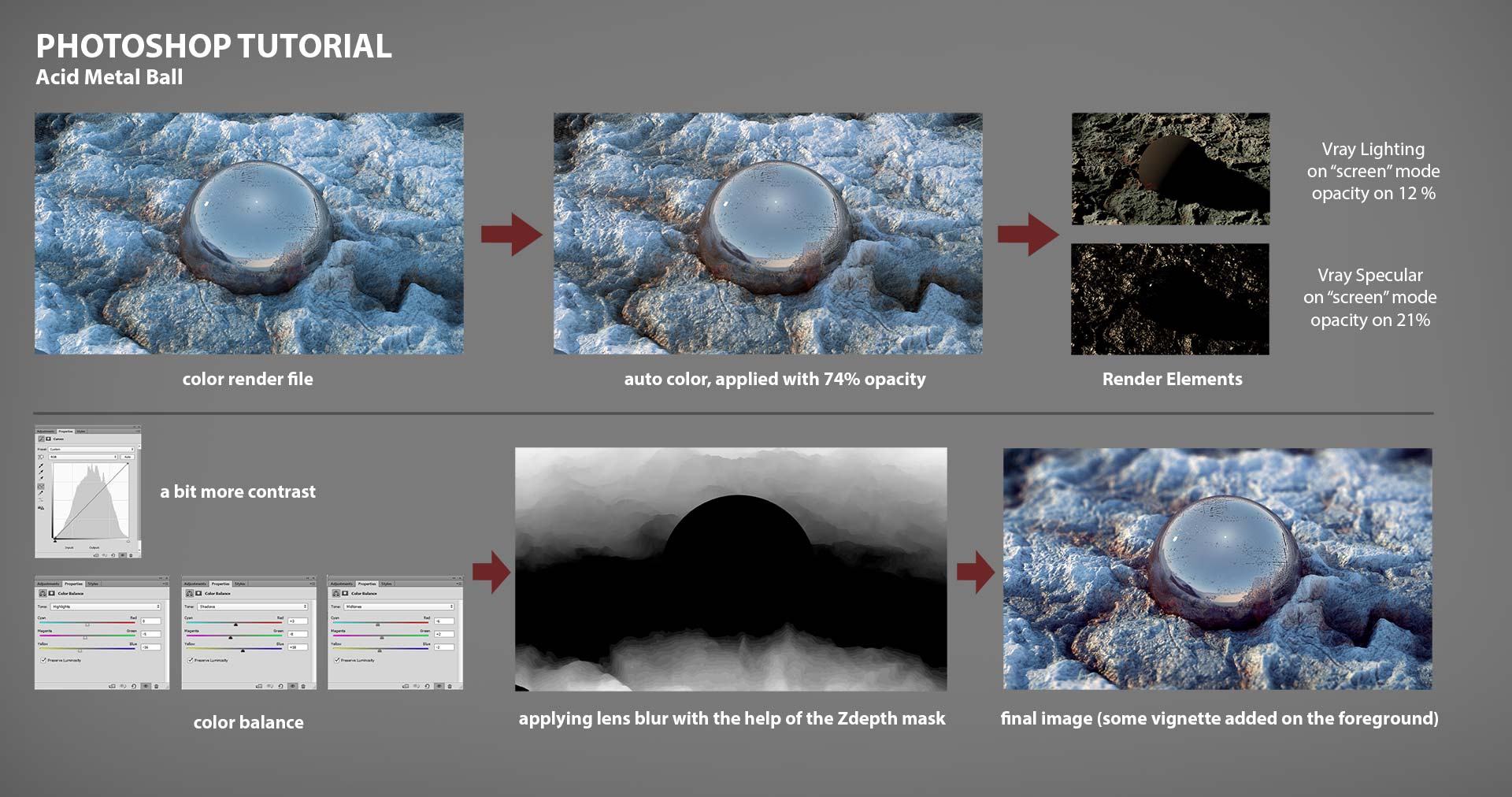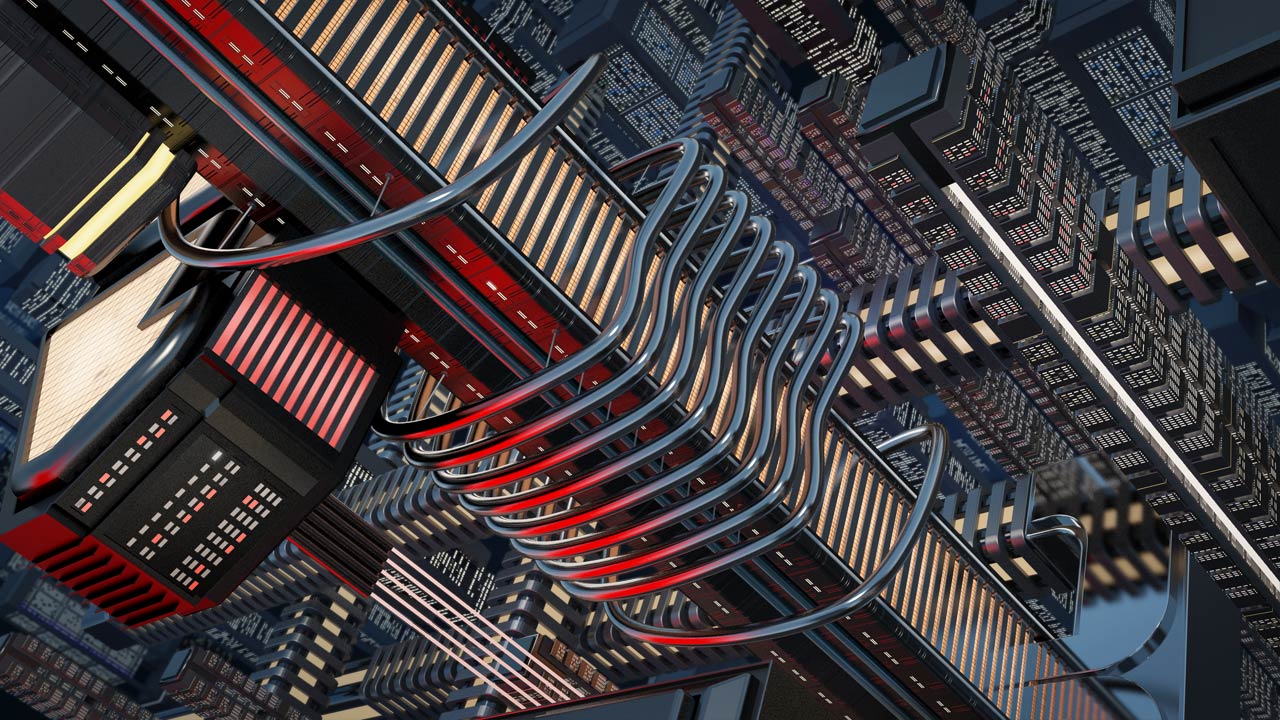 Colored lights and reflections.
What did I learn?
I am using 3ds Max in combination with Vray and I noticed that when using reflective materials it is best to put the subdivs of the reflections on a minimum of 16. Othewise there will be too much noise.
I also learned that you can add detail at a low cost in terms of render-time when you add some bump maps here and there. There are little lines visible on the central column. These are created with just a simple bump map.
I decided how to arrange the lights by making a clay render first and adding and substracting lights from that. You can not only work faster this way, the lights are also much more visible.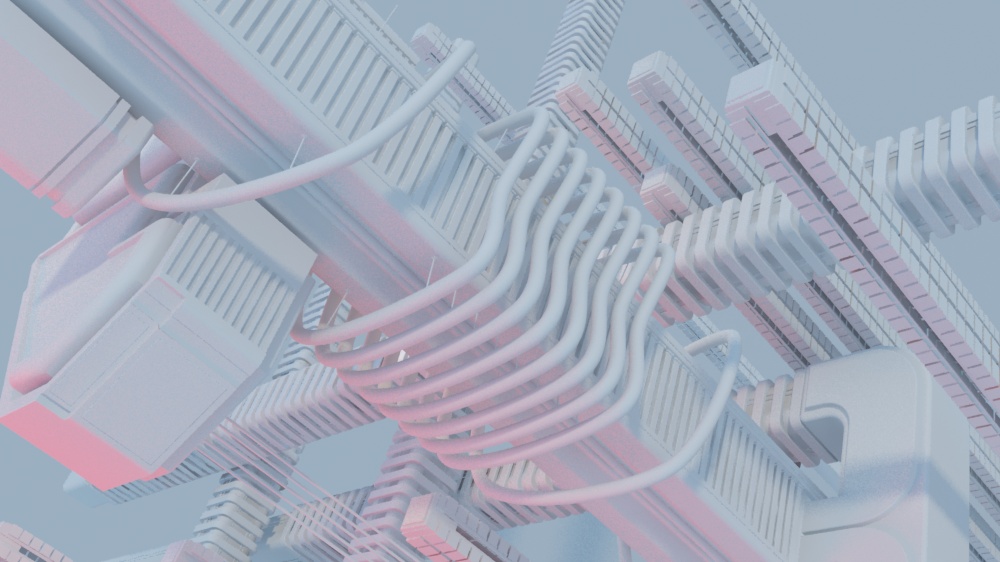 An attempt at making realistic mountains with Mudbox and World Machine.
I was not sure if I wanted to make a day or a night version of this image. So I did both. :-)
I kind of like the drawing I did. As with other buildings I have designed, I will probably reuse this form in the future for another experiment.
I made the mountains with Mudbox, World Machine, 3ds Max and Vray. Some maps I distracted from World Machine are super interesting to play with, like the flow map.
The diffuse map is a combination of the height map, the flow map and one simple stone texture.
I applied the snow mask as a mask for a snow material on top of the base material. (I used a VrayBlendMtl for this)